Last night, I decided to try a little thought experiment. I took a clip of jazz music from the original CD and I exerpted about 40 seconds or so. I saved that as WAV uncompressed. Then I saved a second copy at MP3 320kbps.
The top waveform is the original file: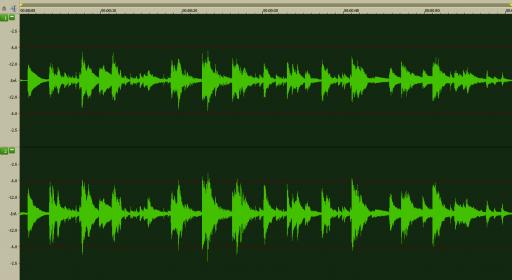 This second waveform is the DIFFERENCE between the MP3 and the PCM original:
As a sanity check, I tested this method with two copies of the PCM audio and they nulled out to zero --a flat line. So the second waveform is all that you're MISSING from 'transparent audio MP3', apparently. I never expected the difference to be so great. I was expecting some high frequency differences, very small in amplitude.
Audibly, the sustained bass notes are MISSING in the summed/difference out of phase version, so the bass fundamentals are the only thing MP3 reproduced accurately. The transients are all different, as are the harmonic overtones on the string bass, all the midrange, and the treble.
Bitrates 128 and above produce similar results. Something to consider the next time you think about compressing that CD to an MP3.