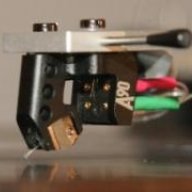 VIP/Donor & WBF Founding Member
Hi ack
Thank you.

Dear ack
One question, this model is the XLR input, pin 3 is +, and pin 2 is -.
The recent models of Spectral is same a conection? By rule, pin 2 is the positive and the negative pin 3, pin 1 is always the ground.
If this is a European model, which it appears to be, I am not surprised that pins 2 and 3 are reversed - I don't know how recent models are wired, but the manuals make it clear, and certainly the US versions are the opposite. Could it also be that whoever owned this before went ahead ahead and swapped the pins? Phase orientation is something I always test for, and for example, I discovered years ago that on my VPI's junction box, those pins are also reversed - the astute observer will then notice in my avatar that the red and green wires are swapped on my cartridge!
BTW, I laughed so hard at your washing of the heat sinks. There are obvious signs of corrosion in the fuses, so it looks like this amp was not really cared for. And before I forget, do bypass those silly fuses.
Last edited: