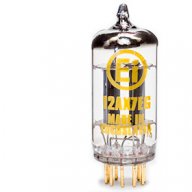 Super Moderator
Staff member
Dec 25, 2011
4,866
79
470
Good afternoon ladies and gentlemen. I'd like to let you know about the steam cleaner I purchased about 3 years ago. It is a Bissell Pro Heat 2X. The manual can be found below, just click on the provided link.
http://ec1.images-amazon.com/media/i3d/01/A/man-migrate/MANUAL000074560.pdf
My wife swears up and down that this is the best purchase I have made in the past decade. I don't think I can argue that one. This was my first and only purchase I made for a steam cleaner so I have no real comparison. That said, this steam cleaner has maintained our carpet through the thick and thin, dogs, a toddler, parties and entertaining, painting catastrophes, a case of bottled dark beer [and glass] being spilled on it, a cat and the sometimes unpleasant "results" that accompany them, spilled plants, coffee and everyday wear and tear just from normal use on a white carpet. Key words, white carpet and toddler.
Our carpet is now 8 years old and
should
look like it needs to be replaced. With the help of this machine, this is not the case. It looks like it is slightly worn to not worn at all and I'll be the first to tell you, we abuse our carpet. Even though it's white, we have no "shoes off in the house" rule and with a small child, sometimes things do not get immediately cleaned up when time is pressing to get Mom [my wife] and Dad [me] off to work.
I spot clean whenever I get the chance but for the most part, the carpet only gets cleaned once every six months on average. Thing is, I still have that new carpet sheen and the carpet is 8 years old....and
white!
I would not recommend this for cleaning upholstery all by itself. The attachments are, shall I say, sub par for the task. That said, if you have a shop vac and a scrub brush then you are golden. Thing is, the steam cleaner does not have the pulling [or vacuum] power required to extract all of the moisture from pillows, futon mattresses, sofas and chairs all by itself. However, it does a fine job of distributing the cleaning solution. This allows you to use a little elbow grease to get whatever it is you are cleaning....well, clean and clean quickly. Just use the shop vac to extract all of the moisture and usually within the course of 12 hours, everything is dry.
I got mine at Sam's Club for the cost of about $200.00. If anybody is in the market for a steam cleaner for non-commercial use, take a look at this one. It hasn't disappointed me yet and after all of these years and use, I looked at the brushes. They look as if I haven't even used it yet. That right there says something about the quality of this product.
I very rarely recommend any tools but when something like this comes along that has paid for itself many times over and then some, with absolutely no issues or replacement parts well after the warranty expires? I feel I have to mention it so that it may benefit others who may be looking for the right tool for the job. To me, this is the right tool and it goes above and beyond all expectations.
Thanks for taking the time to read this and have a great day. Enjoy the music!
Tom