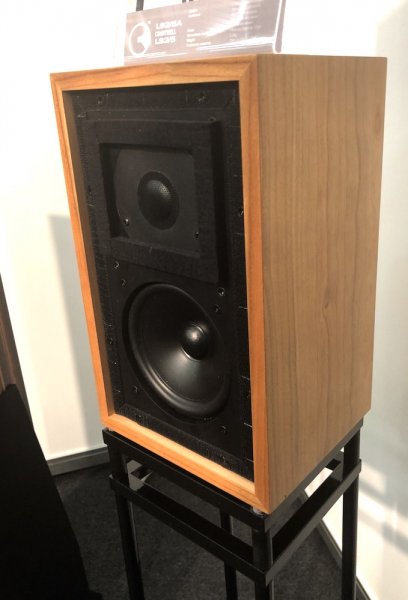 LS3/5A in Cherry.
"At the end of the day, Graham Audio's Chartwell LS3/5a was my favorite of these three seriously good, BBC-designed mini monitors. As much as I admired the greater openness and air of the Falcon Acoustics LS3/5a, and as impressed as I was by the surprisingly rich, colorful bass of Graham's Chartwell LS3/5—not to mention the sheer coolosity of hearing, for the first time, a historically important BBC design that has languished in obscurity for over 40 years—it was the newest LS3/5a that gave me the most consistent listening pleasure. Indeed, I was all but shocked, not just by its considerable dynamic aplomb, but by this LS3/5a's ability to play music with natural momentum and flow, and to deliver natural, colorful, well-balanced sound.."
Art Dudley, July 2019

You can read Art Dudley's complete review
here.