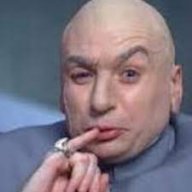 Site Founder, Site Owner, Administrator
Mar 31, 2010
30,229
1,791
113
I am interested in who uses the DEQX system and how it compares to TacT

From the DEQX website.....

DEQX-HD™ is a new generation of active DSP loudspeaker regime offering a dramatic performance improvement over traditional passive and active loudspeakers.

Importantly, those who want to keep their loudspeaker system passive can also employ DEQX-HD's unique technology.

DEQX-HD™ is used by many of the most demanding audiophiles and professional loudspeaker manufacturers because, unlike DSP room correction, DEQX-HD™ first addresses the major faults and distortion that mechanical loudspeakers inherently introduce.

Essentially, DEQX-HD™ compensates the signal each driver receives for its measured errors in phase (timing) and amplitude while using linear-phase crossovers to reduce distortion. Once a speaker's native performance is 'ideal', room correction can also be applied.

Wizard-based software allows a user, with moderate speaker design understanding and software skills, to enhance any existing passive, active or DIY system.

DEQX's new HDP-3 is our latest stereo preamp-processor to offer our patented speaker and room correction technology. The HDP-3 lets you measure and correct your main speakers and subwoofers with largely automated measurement, analysis, and correction software.

As our correction technology is a complete software package, its easy-to-implement features (including room correction and parametric EQ) can be deployed instantly. And pleasingly, its more advanced applications are ready when adventure—like going active—calls!