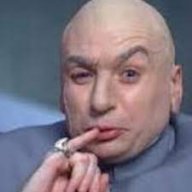 Site Founder, Site Owner, Administrator
Mar 31, 2010
28,458
532
113
I received this announcement today and wanted to share it with the membership




We at TechDAS are pleased to inform that the new Air Force Zero will
soon be complete and to be showcased in its full system.

With the launch of this new absolutely unprecedented turntable, we
announce the Air Force Zero Full System World Tour scheduled as follows:

- 16th March, 2019
TechDAS Air Force Zero Launch Event in Tokyo. The very first opportunity
to unveil the new ultimate turntable in the world.

- 9th, 10th April, 2019
TechDAS premieres the Air Force Zero in the U.S. at The Audio Salon,
Santa Monica.

- 9th to 12th May, 2019
TechDAS premieres the AF Zero at Munich High End 2019.

- 9th to 11th August, 2019
TechDAS premiers the AF Zero at Hong Kong High End Audio Visual Show
2019 as last event of the world tour.

- 22nd to 24th November, 2019
AF Zero will be back to Japan and be at the Tokyo International Audio
Show 2019.

Hideaki Nishikawa will present and demonstrate Air Force Zero at all the
above events.

Please join us for our AF Zero Premiere to discover what this beast can
deliver.

Last but not least, TechDAS will exhibit at the forthcoming Axpona show
in Chicago, in April and present Air Force One Premium. I will be there
and am looking forward to seeing you.