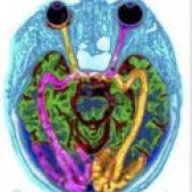 Apr 20, 2010
1,888
1,187
585
Opening night for a new concert season is always an exciting event. Although it doesn't garner quite the same anticipation of going to school on opening day when I was a kid, there is still something special about it. This year, it was more special than usual. To begin, the New York Philharmonic has a new conductor, Jaap Van Zweden (pronounced "Yahp van ZVAY-den") and the program was Mahler's 5th symphony, arguably one of the pinnacles of the romantic repertoire, at least for me. The NY Phil has always been an excellent orchestra, however in recent years it didn't fare particularly well with Alan Gilbert at the helm. Having lived in DFW from 2003-2011 I had the privilege of hearing Jaap conduct the Dallas Symphony regularly, and always thought he should be tagged for one of the big five someday. Imagine how you would feel when you suddenly land a new pre-amp that transformed the system you thought you knew so well. Well, multiply that by a factor of a log or more for a new conductor of a superb orchestra. Combine this with the fact that Jaap is a damned good Mahlerite and now yer talkin'. I still remember his Mahler 1 from a few years ago in DFW which blew me away. After last night, I'm thinking of printing tee shirts with what should be the new theme for the NY Phil this year: "Holy crap with Jaap!".
If that's not enough, imagine getting not only a new pre-amp that transforms your system, but a new amp as well. That's exactly what the NY Phil got when it snared Chris Martin away from the Chicago Symphony Orchestra to play Principal trumpet. Chris Martin is arguably the finest trumpet player in the world and is as acknowledged as such by many. To his many credits, Chris was selected as the trumpet player for the once-in-lifetime remake of the brass works by Gabrieli by the National Brass Ensemble.
Side Bar: In 1996 there was the original "once-in-a-lifetime" recording of the brass players from the greatest US orchestras. They called themselves the National Brass Ensemble. In 2015, my good friend (and fellow ophthalmologist Joe Markoff, who also fills in as a trumpet player with the Philadelphia Orchestra from time to time), decided to sponsor a new recording of the best brass players in the US through his alma mater, the Oberlin Music School. The new recording, engineered by Michael Bishop (formerly at Telarc) is as good a brass recoding as was ever made according to the reviews. You can buy it from Amazon, or you can download it in DSD for Native DSD. I'll be honest and tell you that as good as it is, I can't listen to the entire thing in one sitting because the music doesn't quite do it for me. But for demo purposes, wow.*I actually like the original piece written by John Williams more than many of the Gabrieli pieces, but if you're a brass player, Gabrieli and this recording in particular, is their "Olympus".
https://www.amazon.com/Gabrielli-Na...04139&sr=1-1&keywords=national+brass+ensemble
http://csosoundsandstories.org/nati...ws-gabrielis-horn-for-homage-to-iconic-album/
But I digress. Back to M5. Needless to say, between Jaap Van Zweden and Chris Martin whose opening trumpet notes set the stage for an incredible performance, and the fact that I finally found seats in Geffen Hall at Lincoln Center that didn't suck, it was a hell of a night. The recently renamed Geffen Hall (formerly Avery Fisher Hall) is one of the worst concert halls in America. Remade twice (the most recent in 1976 by the famed acoustician Cyril Harris) it always was and still is a major disappointment. Harris died in 2011 at age 93 and went to heaven where hopefully, he finally got to hear what trumpets really sound like. The hall is closing again next year for yet another remake and will be closed for a year. We shall see if the surely expensive acousticians they hire can finally resurrect this place to a good sounding hall.
In any event, Mahler 5 is a flat-out masterpiece. It was written at a turbulent time in his life during in 1901-1902. He was just ousted as the conductor of the Vienna Philharmonic due to anti-Semitism, but fell in love with his future wife Alma, married and had their first child. He spent the summer of 1902 completing the symphony in a secluded cottage on one of the lakes in Austria. The five-movement symphony is a stunner of strength after strength, rooted in life (as all of Mahler's symphonies) but this is one of his most optimistic and joyous works (unlike the 6th, which is so dark it makes me want to put a gun to my head and pull the trigger). The 5th starts with a mighty funeral march (one of Mahler's recurrent themes throughout his works), followed by a stormy first movement, a magnificent scherzo (my favorite movement), and then a gorgeous adagietto. The adgietto is scored only for strings and a harp and was written as a love poem to his wife Alma, who was famous in her own right mostly for sleeping with 3 other prominent men at the same time she was married to Mahler. To say their marriage was rocky is an understatement, but they did in fact remain married until Mahler's death in 1911. Although their marriage certainly contributed to the discord often translated to music in Mahler's later symphonies, at least the adagietto here reflects a time of pure beauty, sweetness and musical poetry in Mahler's life. It's pretty easy to shed a tear during this movement. The piece then concludes with a rousing rhondo finale that really did bring the house down as it jumped to its feet giving Jaap and the NY Phil several ovations, with the loudest clapping and whistling going to Chris Martin when Jaap pointed to him specifically.
A few final pearls. This year is the 100th Anniversary of the birth of Leonard Bernstein, its famed conductor and renowned Mahler interpreter. Mahler was of course, the conductor of the NY Philharmonic in 1909-1910 after leaving Vienna. But in fact, Mahler's rise in popularity as a composer in the 1950's and 60's has been directly attributed to Bernstein, who conducting of Mahler "put Mahler on the map" in the world classical music scene. When he died in 1990, Lenny was buried in the Green-Wood Cemetery in Brooklyn- with a copy of Mahler's Fifth symphony.
There's more. To bring it full circle, Bernstein was the first person to hand Jaap van Zweden a baton and incredibly, for a Mahler symphony! In 1987 Bernstein toured with the Royal Concertgebouw Orchestra and in Berlin, when he asked the then concertmaster van Zweeden to conduct the first movement of Mahler's first symphony while he checked the acoustics of the hall. And thus, three NY Philharmonic music directors are forever intertwined.
Next up, Martha Argerich at Carnegie Hall in October. It's going to be a very good year.
Last edited: