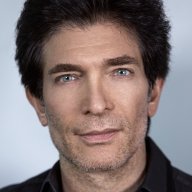 Site Co-Owner, Administrator
Jan 24, 2015
14,214
10,861
2,665
I have visited JeffreyT, a member of the Long Beach, CA division (of which I consider myself an honorary member) of WBF, several times over the last couple of years. Jeff, like me and PeterA, is 100% analog, 0% digital. Like me (someday, anyway) Jeff plays only vinyl and tape.
Jeff's primary musical interest is jazz, but he also likes some classical and some classic rock and pop. He has a large collection of jazz recordings, and is very knowledgeable about the genre.
About a year ago Jeff acquired from Peter Noerbaek, founder of PBN Audio, a pair of M2!5 loudspeakers. According to the PBN website:
"Two JBL drivers are the heart of the system: First, twin JBL 2235H 15" woofer classics, with a low-loss magnetic structure and Symmetrical Field Geometry, which reduces harmonic distortions to near zero. The second is the inimitable JBL D2430H mid-range/tweeter compression driver, with dual-diaphragms. The drivers are aligned "in time" via their amazing 900 Hz charge-coupled crossovers."
The standard version of the speaker has the compression drivers and waveguide atop two 15 inch woofers. Jeff requested a woofer - wideband driver - woofer (M-T-M type) configuration, so the compression drivers are in the middle of the woofers. I think this is a brilliant request, and it is how I would've ordered the speakers myself.
Jeff's turntable is the Acoustic Signature Ascona sitting on top of its matching stand. I have always liked both the design and the look of a turntable the feet of which sit on top of legs which visually and physically extend the turntable all the way to the floor on its own integrated stand. As turntables go I think the Ascona with its integrated stand is a beautiful and sleek, yet extremely serious and industrial-looking, design. The machining quality of the plinth is fantastic.
Jeff has a wide variety of contemporary and vintage cartridges and headshells, and he enjoys cycling through them on his SME 3012R. Presently Jeff's favorite cartridge is an Ortofon SPU.
Jeff has a full suite of Lamm electronics: the LP2.1 Deluxe phono stage; the LL2.1 Deluxe line stage; and the ML1.1 80 watt per channel mono amplifiers. A skeptic of very expensive cables, Jeff has settled on Belden 8402 interconnects with Switchcraft RCA connectors, made by Jeff Day, after comparing them to Kimber Cables. Power cables are Ching Chengs.
Taking it all together, on paper, this system checks a lot of my personal design preference boxes:
1) all analog,
2) all tube,
3) fairly tall speakers for height and scale,
4) M-T-M driver configuration,
5) simple, two-way speaker,
6) wide-band (900 Hz and up) driver,
7) big woofers to move air,
8) woofers playing high up in frequency, and
9) overkill amplifier power given the sensitivity of the speakers.
While I heard the system three times before several months ago, shortly after Jeff installed the new PBN speakers, it wasn't until I listened with PeterA and Jeff for about five hours recently that I realized how great this system is. Jeff reports, and I agree, that the speakers have taken a long time to break in.
Dynamics, detail, realistic leading edge transient (PeterA is an expert on this sonic attribute, and I take his analysis on the matter), naturalness and openness are some of the gifts of this system. It is utterly unfatiguing (as are, to these ears, all Lamm-based systems).
The system has a very open, live, dynamic, high jump factor sound. Overkill amplifier power on sensitive speakers is what it takes to achieve this.
I continue to believe that musical preference significantly drives loudspeaker selection. It is no coincidence that the speakers do a remarkable job of reproducing realistically and believably the sounds of both brass instruments and string instruments. With the big woofers playing up to 900 Hz there is plenty of realistic oomph and weight to piano and double bass and drums.
On vocals I do not hear quite the resolution, transparency and in-the-room liveness I hear from electrostatic and ribbon drivers. But I think these PBN speakers reproduce vocals more transparently and realistically than any other compression driver system I have heard, except for audioquattr's Cessaro Zetas. And to get the transparency and resolution I like on vocals from electrostatic and ribbon speakers, I have to sacrifice some of the weight and body of instruments, and some of the dynamics, I hear from Jeff's system.
I think Jeff really has achieved something with this system! When he relocates the system to the dedicated outbuilding he is constructing to house the system the sound will take a big leap higher still in sound-staging, overall scale and realism.
Thank you, Jeff, for a wonderful afternoon!
Last edited: