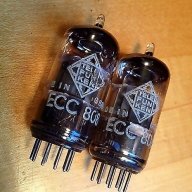 Sep 26, 2013
1,306
1,282
415
A question to all the people whom have modified their cars - was it worth the effort?

I have rather reached the conclusion that it is better to buy the right car in the first place and just do a couple of tweaks like a remap / geo rather than spend too much time and money on wholesale rebuilding far beyond the factory spec, especially since aftermarket parts are often less thoroughly developed than one might have hoped for. If I were to get another hot hatch, then it might be something like the new FL5 Type R which has had all the nice stuff fitted at the factory.
to get to the point you have to have the desire and ability to build it yourself otherwise it will be extremely expensive. You don't have the money to buy a ferrari. but you want to be just as fast or faster and feel the acceleration. so you build yourself a sleeper there is no better feeling when you defeat a porsche or ferrari in a dragrace with your 50000€ car including conversion. i can say i had a lot of fun twenty years ago.