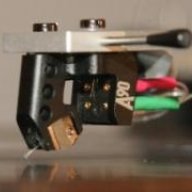 VIP/Donor & WBF Founding Member
"When Keith Johnson was a scrawny graduate from Stanford University, he was hired by Fairchild to build large-scale bipolar transistors," Fryer noted. "He's one of the fathers of the transistor in the Silicon Valley. No one knows more about these devices, transistors, than this very quiet man.
Read more at
https://www.stereophile.com/content...ew-yorks-innovative-audio#i7fcDDbyr7sadBuq.99
Semantics but father means fostering not necessarily inventing.