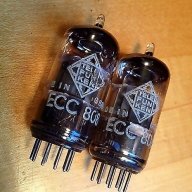 Sep 26, 2013
2,033
2,108
595
I believe the Marantz 9 amplifier seen at the back is a stronger candidate than ARC. I still remember how much I excited when I saw the newly made Marantz 9 amps in a hifi shop around 1999. Unfortunately they were beyond my budget.
Saul marantz created beautiful amps without question.
But I think a mcintosh 275 has gained much more world fame.
P.S a mc 30 or 60 sounds better now all can stone me
Last edited: