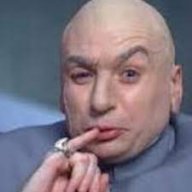 Site Founder, Site Owner, Administrator
Mar 31, 2010
29,096
997
113
I love this time of year to watch all the year's best movies as they so typically are released before year end for Academy consideration. I have seen what I consider the top films of 2015 but I must admit that I have been waiting to see The Revenant for several months both for consideration of Best Picture, Best Director and Best Actor.
Having said this I have to admit that Eddye Redmayne's role in the Danish Girl has left me with the feeling that if anyone is to beat him the only one that I think is capable is Leo.
I saw the film this afternoon and it is a huge thumb's up and highly recommended.
It scores a big 78 from MRQE.com, an 8.3 from IMDB.com and an 80 from Rotten Tomatoes
Cast: Leonardo DiCaprio, Tom Hardy, Will Poulter, Domhnall Gleeson
Director: Alejandro González Iñárritu
Rating: R
Running Time: 156 min.
Synopsis:
Inspired by true events, THE REVENANT is an immersive and visceral cinematic experience capturing one man's epic adventure of survival and the extraordinary power of the human spirit. In an expedition of the uncharted American wilderness, legendary explorer Hugh Glass (Leonardo DiCaprio) is brutally attacked by a bear and left for dead by members of his own hunting team. In a quest to survive, Glass endures unimaginable grief as well as the betrayal of his confidant John Fitzgerald (Tom Hardy). Guided by sheer will and the love of his family, Glass must navigate a vicious winter in a relentless pursuit to live and find redemption
This film at times is tough to watch but it is so well told and directed by Alejandro González Iñárritu that i was glued to the screen for the entire 158 minutes. It is a slow moving story that frequently suddenly becomes quite wild and frequently gruesome
How they did the bear mauling seen with Leo is simply amazing as it was so absolutely terrifying to watch
This movie was filmed throughout Alberta, British Columbia, South Dakota and Montana in the dead of winter. How these actors and film makers survived the brutal cold defies all logic. leo was in and out of the frigid water countless times. Not sure how they avoided being frost bitten.
The movie is long but what I found so interesting about the film is that there is so little dialog that I bet the script to the entire movie was on but a handful of pages. IOW the film is all about acting in the harsh elements of winter. In fact I almost wondered if Leo spoke in Pawnee to his son more than he spoke English in the film.
The film should win for Best Cinematography and quite possibly film editing
I do see nominations for Best Picture, Director, Actor and Supporting Actor.
Will this be Leo's year? I see this clearly between Eddye Redmayne and Leo for Best Actor. Both roles were acted superbly and either is capable of winning
You're either going to love it or hate it but again the story is told with hardly any dialog. What is spoken at the beginning by Tom Hardy and others is all too often difficult to comprehend but the story is played out in the brutal cold and one has to give huge kudos for this as I would bet it was horrible to film in the frigid cold
I am likely going to see both films again before I can decide on Best Actor but this could be Leo's year