A lot of people whom, I suppose, didn't have the "luxury" of having grown up with reel to reel (because of: either being the wrong age or...because their present access to it is limited by the -now- insane "collector" pricing market Ebay created) tend to disregard the 8,000-or-so consumer reel titles produced during the format's heyday (in my book; roughly between 1956-1974)...especially, if they're vinyl obsessives or are unfamiliar with all the vintage hardware and thus (ignorantly) assume it was all midfi garbage back in the day.
Well, the earliest memories of my life are of: always being mesmerized by the movements of the Panasonic RS-736 deck my father had bought in 1972. It was a fairly simple deck (7" reel, 1 motor and pressure pad heads; however, it did have a 15ips capstan adaptor as well as a dedicated 15ips EQ...one of the few single motor machines to do so).
Anyhow, the absolute "gamechanger" which forever sold me on the superiority of (properly done quality controlled) reel to reel was; how: whenever there was an instance of my father having a pre-recorded reel and the vinyl counterpart of the same album (and these tapes were all 7 1/2 from the '60s before any of the 3 3/4 Record Club junk of the '70s), I immediately would notice the soundstage "solidity" and stereo separation of the tape distinctively being (at least) twice as better; not to forget as well: I'd notice the dynamic sound quality of the tape was uniform from start to finish (while the record would always become more muddied and shrill toward the end of a side...even on the Garrard Zero 100 TT and Empire MM-cart setup my father had at the time).
Forty years and as many reclamation-project decks later (which I've given my own brew of Paravinci/Berron/Jacobs/etc. tweaks to!), I will personally attest to the fact of: two and quarter-track 7 1/2 was considered audiophile-grade when mass-produced records cost under $5 (by comparison) and, on an all-out rebuilt deck, it EASILY beats the corresponding vintage vinyl.
Oldest tape I have (1956):
Staple of the '60s(!):
Who needs the 2015 remaster(!):
Best album by the closest thing to a Beatles' "spin-off" band(!):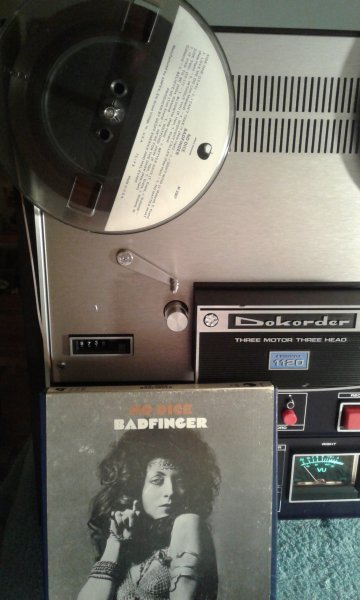 One of the earliest, "greatest hits" comps of the '60s made by a band while at the height of their prime. Legendary Tom Dowd hot mastering in all its glory (and no HAECO/CSG artificial mono processing here like on every other reissued format of this album has had):
Original "narrow" mix: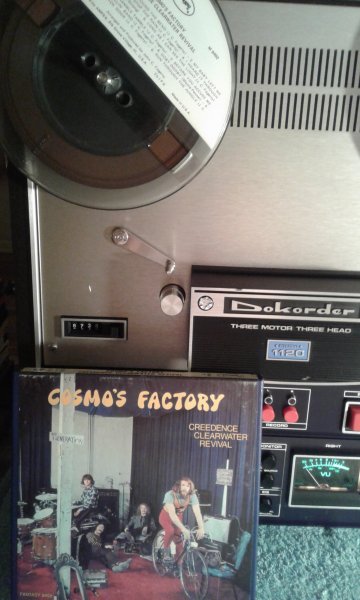 You can clear a lot of people and things out if you dare to crank-up side 2(!)
My favorite era of Bond as well as one of my favorite film composers:
Last edited: