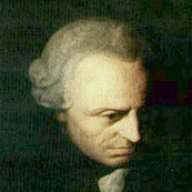 Mar 4, 2014
2,207
1,801
460
I've written three articles about my adventures assembling an USC RCM - that's an UltraSonic Cleaning Record Cleaning Machine. The third installment was published today at Bill Hart's
The Vinyl Press
, so I thought to put the links here.
Over the decades I used a variety of record cleaning machines after going through a sad manual phase. I started with an Audio Advisor Disk Doctor 1.0, switched to a Loricraft PRC-3, then moved to the USC+rotating brushes approach of the Audio Desk Systeme (pre-Pro model.) I still have the last two units.
The Loricraft was used with the Walker Prelude system and AIVS Enzyme Cleaners (
review
). This method works very well for a majority of dirty records if you're willing to spend a fair amount of time using multiple steps to clean both sides on an LP while enduring a fair amount of mess in doing so.
The Audio Desk Systeme (and KLAudio) units are all about convenience. Stick a record in a slot, press a button, wait a while and voilà (ideally) - a clean record. Then, do it again for another record... and another. The ADS does a pretty good job. It uses a somewhat pricey bottle of ADS supplied surfactant and has a modest passive filter. It is convenient. But I felt records passed through it could still be cleaner. I don't believe the KLA machine allows use of surfactant, but maybe that's changed. Neither unit is oriented toward cleaning its tank. I do admire the pioneering work of Reiner Gläss for going through several years of iterations of his ADS to bring an automated record cleaner to market.
So I read multiple lengthy threads on DIY USC RCMs and decided to give it a go. What started as an experiment turned into a project over the past year. At this point I am very satisfied with my method while having very clean records to show for it.
tima's DIY RCM
tima's DIY (Ultrasonic) RCM – followup #1
tima's DIY RCM – follow-up #2: Compelling Changes – Improved Results
Here's a teaser: In my opinion drying wet records is the biggest challenge faced by the USC user. It's not a matter of how the air is moved - it's all evaporation. There is no difference in drying records by fan or open air.
The critical element of any form of air drying is not having record detritus, dirt or other gunk (solids) in the water on a record when it dries.
edit: fix links
Last edited: