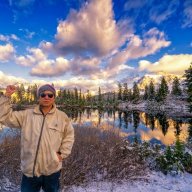 Dec 9, 2018
642
515
170
61
I had been to Korea for 7 weeks to attend the wedding of my daughter.
I talked on the phone with Mr Chung whether Silbatone 300B SET is up to driving Altec A7 speaker which was available in West Vancouver, BC Canada across the border.
After getting positive opinion from Mr Chung, I bought Altec A7 which I plan to pick up after US Canada border get open.
Mr Chung will build Audio Museum for Western Electric vintage system with budget of 200 M USD which will be finished sometime 2023.
It will be located at south end of Seoul.
Althought the above linked You tube video is not in English, you can just follow the photos to get some idea.
Thomas