I am not an vinyl audiophile but came across this excellent new Westminster Lab Monologue phonoamp when I visited the WL headquarter listening room a few days ago.
Here is WL HQ listening room :
Able to spot the new component-mix?
They are : two Quest preamps in mono mode, Rei poweramp 4-pieces in bridge mode, MSB Reference DAC, Techdas Air Force 3 Premium and a hidden Lumin streamer.
Most attractive were the DS Audio Master3 optical cartridge on a Ikeda 12" stainless steel version tonearm :
And of course the new WL Monologue phonoamp (there were two Monologues, one for the DS cartridge and the other with mono card) :
Angus, boss & designer of WL told me that the Monologue was so new that marketing had not been started.
However it's on WL website already.
https://www.westminsterlab.com/monologue
It's modular and there are 3 plug-in cards for MM/MC ; Mono ; DS Audio optical cartridge.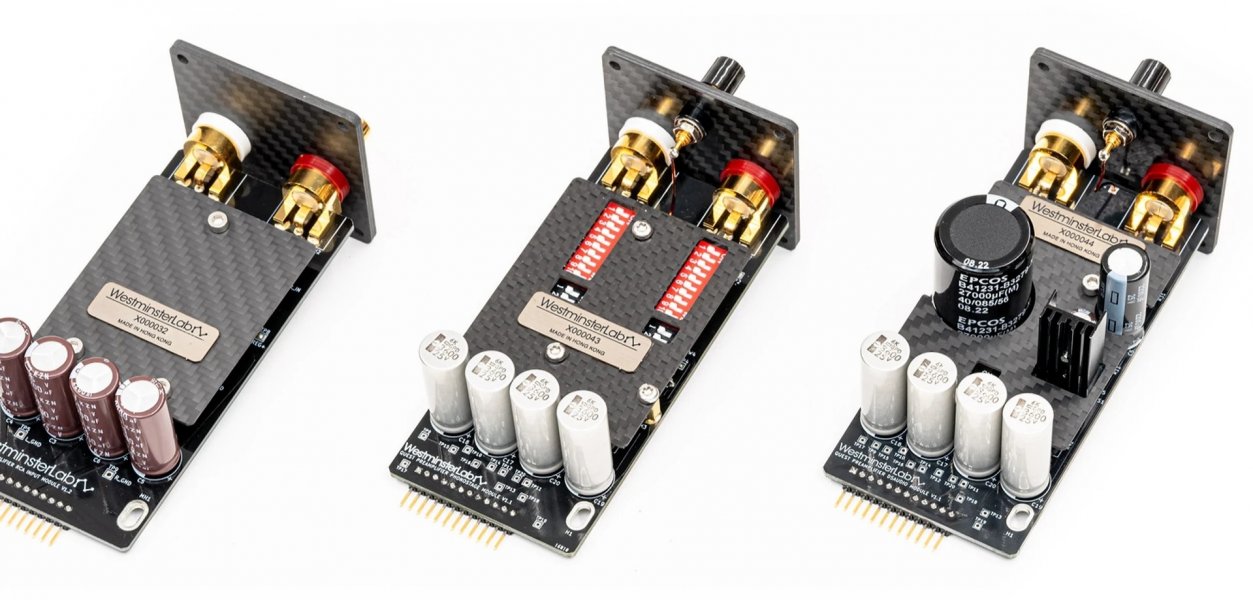 Here is the DS Audio cartridge card I auditioned during the visit :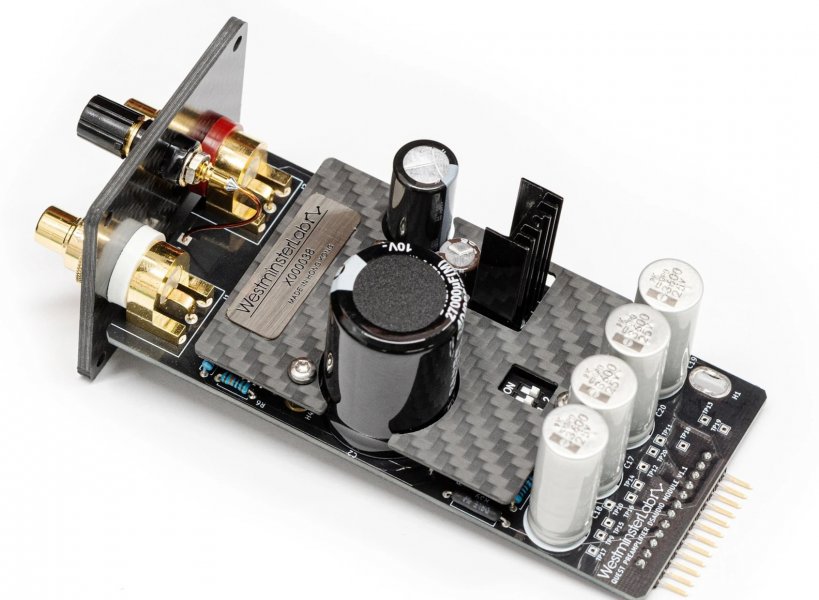 I would like to share with you some thoughts of mine. I auditioned that vinyl setup for about an hour only but I liked it very much.
To be frank, optical cartridges had not been my cup of tea. IMHO they were clean, quiet and gave excellent performance in all hifi aspects.
However they couldn't "touch" my heart as much as the traditional cartridges.
In the contrary, the Monologue gave the Master3 cartridge back the Musicality!
I enjoyed the audition very much.
I asked Angus about that and he said he had tuned the Monologue in that direction specifically, according to his own taste.
He is a good friend of Mr. Tetsuaki Aoyagi of DS Audio but Angus does have his own thoughts. Great!
I'm certain that Monologue will be very competitive in its price range.
Definitely not to be missed when you are shopping a phonoamp at around usd13k (tax excluded).
Last edited: