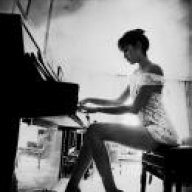 Feb 8, 2011
24,121
1,126
435
♦
High prices for famous 20th-century artworks driven by wealthy collectors from the US, Russia and the Middle East
I was looking for the ART forum section (Paintings, Sculptures, etc.); there is none, so I posted this in the Collectibles Forum section. I think that's fair/close enough.
Still an ART section is important, very, as it expands our horizons on the world's culture of the arts. It's actually my forte/passion, and what I studied @ school and in life. Cinema too, but paintings and sculptures from all over the world...architecture as well. ...Graphic designs. ...The Arts in general. ...Including creative sounds/music.
♠
https://en.wikipedia.org/wiki/Jean-Michel_Basquiat
Watch this ↓ in particular the 1st one
______
♣ Bonus:
http://www.msn.com/en-au/money/fina...nt-id=BBBi74M&fullscreen=true#image=BBBfHJu|1
If you're an art collector (paintings, guitars, swords, audio gear, music recordings, 70mm films, etc.) the value is in what people are willing to pay...sky's the limit.