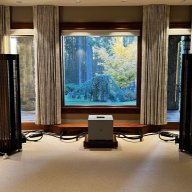 Jun 7, 2014
1,315
1,956
330
Rose & Arrow FYI

I placed an order for some Rose & Arrow wine on 11/8. Received and order conformation and order number.
Paid for 3 day shipping.
Then nothing. No return of my several emails requesting an update. Their phone just rings, no answer.
Not sure what's going on there but something amiss going on.....
I'm going to dispute my CC charge...
Send me your order # via PM. I will contact them for you. Plus, I am going to the tasting room this week so can follow up for you there as well.