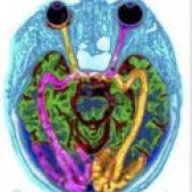 Apr 20, 2010
1,634
707
275
I didn't want to take the OP on the SGM server off topic, but I do wish to comment on the topic of power supplies in general as mentioned in post #131 of this thread
https://www.whatsbestforum.com/thre...edition-in-hong-kong.26130/page-7#post-548235
There are some areas where I think audiophiles are often underserved and even misguided when it comes to after-market modifications and in some cases OEM power supplies for audio gear. I have seen power supplies that command ridiculously expensive prices, but what is particularly disappointing is that one almost never sees the specification for these supplies or modification. Yes, they may use fancy components and may be assembled by some guru blessed by an expert or even the Pope. But performance of power supplies have been a serious staple in the science world for decades. It's not rocket science (actually, some of it may be used for that purpose), but rather a matter of good solid engineering.
Before you spend a zillion dollars for something that has value only an ignorant audiophile might appreciate, ask the manufacturer to show you specifications. It's not hard. Accuracy and drift of the desired voltage, the amount of current provided, and most importantly, the stability under load as well as ripple and noise of any DC supply should be readily provided.
For example, here's a list of specs for a fantastic series of HP/Agilent Power supplies.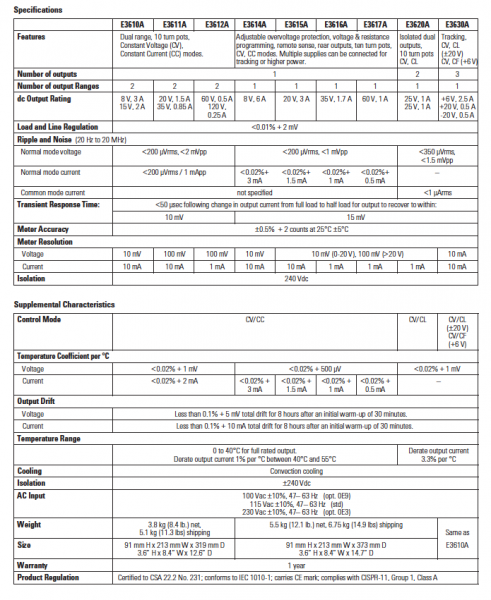 Even better, I recently picked up an E3616A for my Goldmund turntable for $150 at
www.valuetronics.com
, an excellent source of certified lab surplus power supplies. If you can show me a device that performs similarly (or better!) at any price, I'd like to know about it.
Honestly folks if you are paying more money than a few hundred bucks for a DC power supply unit made in somebody's garage, at least ask to see the specs. Audiophiles are often far too naive when it comes to cost and quality of genuine laboratory gear compared to "audiophile" products. Power supplies are a prime example.
Marty
Last edited: