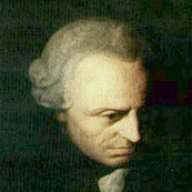 Mar 4, 2014
4,704
5,243
1,195
I completely agree, these are some of the all time greats in classical music....

I'd like to ask, are "we'" collectively going to be chasing these recordings and artists another 50 yrs from now??
I'd like to suggest, there is always a "changing of the guard" and there are some incredible violinists, cellists and pianists of this young generation, who will be the next "ones".... I feel we need to support these now & any recordings of these should be cherished as one day they maybe the "Glen Goulds" of tomorrow...

Maybe it's not much fun chasing a digital recording of current soloists. Or perhaps another way of saying it is, there are no more classical recordings, at least of orchestra, made with tape, like the "good old days of DECCA"....

Ed
Hi Edward,
I suspect the classics will remain the classics. For centuries composers and their compositions have gone in and out of fashion with a few being timeless. Mahler was ignored for years while Mozart seems eternal. Jan Paderewski was a hot commodity as a concert pianist and composer yet rarely is his music performed or recorded today. Some works are immediately recognized as great and some take time to 'catch on'.
One way new musicians received recognition and gained recording contracts was through competitions and prizes. The von Karajan prize was famous for a while, sponsored by vonK and DG. The international Pozzoli, Chopin and Tchaikovsky Piano competitions still come around every 2, 5 and 4 years. van Cliburn was 'discovered' at the latter, Pollini won the first Pozzoli prize. When Okko Kamu won the first von Karajan prize he was given a really nice recording contract with DG which included several Sibelius symphonies that became a part of vonK's very best Sibelius cycle (1960s) with the Berlin Philharmonic.
I know your tape offerings from UltraAnalogue include many young artists and I think we all applaud your efforts and the encouragement it brings newer performers. And indeed some of these performers may become cherished artists in the future.
Alas, prize money, recording contracts and publicity take money. As do orchestras, conductors, and concert halls. I'm no accountant but it seems there is less money of that sort today than in the past - for a variety of factors. The recent absence of live venue availability has not helped. Classical music on a large scale has waned from what it was when there was more money. That fact does nothing to disourage interest in upcoming performers.