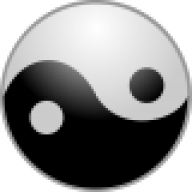 Jul 18, 2014
2,322
2,123
470
Have enjoyed reading Resistor Mag, some great content and graphically nice... great sense of design and both cool in its content and context and also cool in spirit. A magazine with nuance and not just rolling out the same old formula or just overtly commercial drives.
Resistor Mag - Kondo Audio Note
The interview (linked above) with current Kondo supremo and head designer Masaki Ashizawa is a great read.
Resistor Mag - EMT restorations
or (above) an interview with Hans van Vliet on restoration of vintage EMTs.
I think there's much to love in their philosophy...
"Resistor Mag favors cultural over commercial impact; handbuilt craftsmanship over effective branding. We will remain fairly indifferent about measurements and specifications, while placing a premium on the more enduring aspects of arts, culture and the musicality of playback from hi-fi.

We realize that design and architecture are about more than just aesthetics. We are more inclined to venerate the things we love than to disparage those we do not.

More specifically, think of Resistor Mag as the tape on a reel-to-reel for laying down the tracks of writers, photographers, artists, musicians and entrepreneurs who are resisting the temptation to be basic and will work towards a shared goal of being interesting, inspiring and humorous."
Though their tag line
HIFI TILL WE DIE
could be a potentially short lived aim within our game
Last edited: