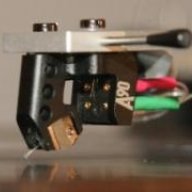 VIP/Donor & WBF Founding Member
May 6, 2010
5,917
442
310
Here come the real UFOs; audiophiles, rejoice, here come the self-levitating speaker cables
https://patents.google.com/patent/US10144532B2/en
Excerpts:
"A craft using an inertial mass reduction device comprises of an inner resonant cavity wall, an outer resonant cavity, and microwave emitters. The electrically charged outer resonant cavity wall and the electrically insulated inner resonant cavity wall form a resonant cavity. The microwave emitters create high frequency electromagnetic waves throughout the resonant cavity causing the resonant cavity to vibrate in an accelerated mode and create a local polarized vacuum outside the outer resonant cavity wall."
Everything that surrounds us, ourselves included, can be described as macroscopic collections of fluctuations, vibrations, and oscillations in quantum mechanical fields. Matter is confined energy, bound within fields, frozen in a quantum of time. Therefore, under certain conditions (such as the coupling of hyper-frequency axial spin with hyper-frequency vibrations of electrically charged systems) the rules and special effects of quantum field behavior also apply to macroscopic physical entities (macroscopic quantum phenomena).

Moreover, the coupling of hyper-frequency gyrational (axial rotation) and hyper-frequency vibrational electrodynamics is conducive to a possible physical breakthrough in the utilization of the macroscopic quantum fluctuations vacuum plasma field (quantum vacuum plasma) as an energy source (or sink), which is an induced physical phenomenon.

The quantum vacuum plasma (QVP) is the electric glue of our plasma universe. The Casimir Effect, the Lamb Shift, and Spontaneous Emission, are specific confirmations of the existence of QVP.
It is possible to reduce the inertial mass and hence the gravitational mass, of a system/object in motion, by an abrupt perturbation of the non-linear background of local spacetime (the local vacuum energy state), equivalent to an accelerated excursion far from thermodynamic equilibrium (analogous with symmetry-breaking induced by abrupt changes of state/phase transitions). The physical mechanism which drives this diminution in inertial mass is based on the negative pressure (hence repulsive gravity) exhibited by the polarized local vacuum energy state (local vacuum polarization being achieved by a coupling of accelerated high frequency vibration with accelerated high frequency axial rotation of an electrically charged system/object) in the close proximity of the system/object in question.

Therefore, if we consider only rotation, given a disc configuration, with σ=50,000 Coulombs/m2,a disc (spinning/axially rotating) radius of 2 m and an angular speed of 30,000 RPM, an generate an electromagnetic (EM) field intensity (Smax is the rate of energy flow per unit area, or energy flux) value on the order of 1024 Watts/m2 (this value does not account for any QVP interactions).

Furthermore, if we couple the high frequency of rotation with high vibration (harmonic oscillation) frequencies in the range of 109 to 1018 Hertz (and above) we can obtain Smax intensity values in the range 1024 to 1028 Watts/m2 (and beyond). These extremely high EM field intensity values emphasize the novelty of this concept, especially suited for the design of energy generation machinery with power output levels much higher than those currently achievable.