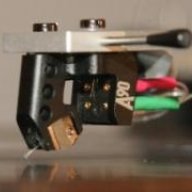 VIP/Donor & WBF Founding Member
https://www.independent.co.uk/news/...space-neutron-star-breakthrough-a8721946.html
A mysterious bright object that lit up the night sky could have been a black hole or neutron star at the moment of its creation, researchers say.


The bright glow – spotted from Earth, 200 million light years away – appears to have been the debris of a bright star being swirled around the edge of a black hole.


Scientists have been puzzled by the spectacularly bright anomaly spotted deep in space since it was spotted last June. Nicknamed "The Cow", it flared up in the sky and disappeared almost as quickly, becoming a mystery to the researchers who saw it.




But after combining data from a range of different sources, the Nasa-funded scientists say it is the exact moment that a star collapsed into a compact object, forming a black hole or a neutron star. Scientists have never spotted such an event before, and hope they can examine it to understand the physics at play when those huge and dramatic objects are formed.
https://www.sciencealert.com/breaki...of-a-mysterious-explosion-they-called-the-cow
"The Cow also appeared and faded away very quickly, so quickly that existing supernova models can't properly explain it. It must be a new type of extremely energetic, explosive event,"