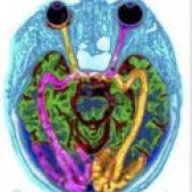 Apr 20, 2010
1,634
707
275
I thought some of you would find this interesting.....
https://parttimeaudiophile.com/2018...s4pc9kbBwiExRPTJxDGfdFaiJwBgsSX-iYi0DATMqi_ho
As many know, there has been ample forum discussion on of whether Spectral amps should only be used with Spectral pre-amps.This is a discussion that has been covered previously. (see posts below). I have never subscribed to that sonic pairing, and have taken a fair amount of heat for my view that Spectral amps can sound quite excellent and even preferred, with many good low output impedance tube pre-amplifiers.
see post #102:
https://www.whatsbestforum.com/thre...t-great-loudspeaker.21417/page-17#post-518705
see post #321
https://www.whatsbestforum.com/threads/preamps-nothing-is-perfect.25793/page-6#post-518610
Well, lo and behold, along comes this neat article showing that none other than Wilson Audio is indeed using a Spectral amp with a VTL preamp, and as far as we know, their house is still standing. There have been no reports of explosions, fires, or equipment failures as result of this pairing that is surely despised by Spectral and some of its misguided dealers.
I'm reminded of something I immediately thought of when Sophia Loren once said that her favorite hotel in Rome is the Hassler. I thought, hmmm, if it's good enough for Sophia Loren, it's good enough for me.! And indeed it was a lovely hotel. Well, now I can take comfort knowing in that if a Spectral amp/ VTL preamp combo is good enough for Dave and Daryl Wilson, it's good enough for me! (And has been for several years until my Spectral 400s were recently replaced by Soulution monoblocs). The point is, there may be many Spectral owners who feel that an all Spectral pairing is "too much Spectral" but have been fearful of exploring other pre-amp pairing for their amplifiers. My point is that if Wilson Audio finds a tube pre-amp with a Spectral amp is an attractive pairing, some of you might consider this approach as well. There are several excellent low output impedance preamps (i.e VTL, BAT, CJ) that just might make for a very sweet match indeed with Spectral amplifiers.