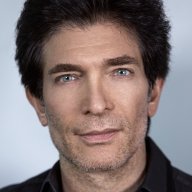 Site Co-Owner, Administrator
Jan 25, 2015
13,067
9,279
1,765
I think that in general Benz-Micro cartridges are not terribly picky about the tonearms on which they are mounted.

I had a Benz-Micro Ruby 2 on a Graham 2.2 for many years, and I was very happy with the combination. I would think that a Graham Phantom Elite would be a very good match with the LP S.

The LP S at 16 grams is an unusually heavy cartridge.

Has anyone had direct experience comparing an LP S on a high effective mass tonearm versus on a low/medium effective mass tonearm?

With which tonearms have owners of the Benz-Micro LP S had the best sonic results?