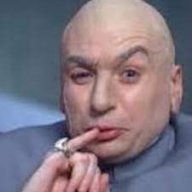 Site Founder, Site Owner, Administrator
Mar 31, 2010
36,252
7,504
2,095
FOR IMMEDIATE RELEASE
VAC INTRODUCES STATEMENT 452 MUSICBLOC POWER AMPLIFIER AT CAF 2019
Sarasota, FL - October 30, 2019 - VAC / Valve Amplification Company will introduce the finest amplifier in its twenty-nine year history at the 2019 Capital Audio Fest in Rockville, MD, November 1-3, 2019, in the Potomac Room of the Hilton Rockville.
Compared to the older award-winning Statement 450, the new Statement 452 has greater headroom for unfettered musical impact. VAC Founder/Designer Kevin Hayes stated, "You hear much more deeply into the recording space, catch delicate nuances in a singer's phrasing you've not heard before; the music explodes with more detail and energy. In short, the Statement 452 presents an absolute breakthrough in realism."
The Statement 452's unconventional vertical architecture and lateral tube mounting play a large part in achieving this new sonic freedom, making possible extremely short, direct handwired signal, power, and ground runs. The circuitry exploits VAC's high speed parallel design principle, with smaller parts that are willing to 'jump' electrically and magnetically with the music. There are a total of nine VAC design transformers in the Statement 452, in aggregate weighing 120 pounds, for perfect coupling combined with lightning fast speed.
The Statement 452 circuitry is fully balanced, with provision for single-ended inputs. VAC's Musicbloc™ design allows the amplifier to be switched between 450 watt single-channel mono operation and 225 watt/channel dual mono amplifier, without compromise in either mode.
For reliability and optimal sound, the Statement 452 is equipped with VAC's patented iQ Continuous Automatic Bias System.
Hayes advises, "If you love music, you owe it to yourself to hear what is possible with the VAC Statement 452. There is much more music in your recordings than you know!"
The Statement 452 iQ goes on sale on November 1. MSRP has been established at $75,000.
VAC is an internationally known manufacturer of the high-end audio components, with offices and manufacturing facilities in Sarasota, Florida USA.
Contact:
Kevin Hayes
kevin@vac-amps.com
Tel. 941-952-9695
Last edited by a moderator: