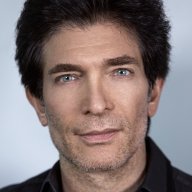 Site Co-Owner, Administrator
Jan 25, 2015
11,368
6,654
1,365
In another thread about the high-end audio industry Lee wrote:

Look at loudspeakers…Wilson cabinets just don't vibrate due to phenolic materials that must be cut with a diamond bit on a CNC machine. We did not have any of that 50 years ago.

I find loudspeakers to be the most interesting component, and so I find this topic to be interesting. (I started a new thread because I did not want to pursue on the other thread a topic not directly related to the subject of that thread.)

For audiophiles who like the sound of vintage loudspeakers with wood cabinets the technological advancement of cabinets which do not vibrate will have little impact. Does the wood in a wood cabinet contribute beneficially to the "liveliness" of the sound of these speakers which some people like?

Audiophiles who like speaker cabinets of phenolic resin materials like the "quietness" of such cabinets. Conversely, aficionados of vintage speakers made of wood might find cabinets made with advanced materials to sound "overdamped" or "lifeless."

If maximum vibration damping is an unambiguous goal why hasn't Magnepan developed a frame structure made of phenolic resin or Corian or something which is much more rigid than the wood frame structure? Does the wood frame structure contribute benefically to the sound of those panel speakers?* My guess is that the sound from a vibration-free Magnepan structure would appeal to some audiophiles ("greater resolution and transparency" and "blacker background") but not to others ("less natural resonance and energy" and "clinical-sounding").

As is so often the case, personal, subjective sonic preference drives component preference -- and, therefore, technology preference.

* It is much more expensive to fabricate cabinets with phenolic resin than with wood. The answer may be simply that Wendell does not believe there is a viable market for a more expensive version of current Magnepan speakers.
Last edited: