And now...
Today has been a very productive day. I had three separate goodies show up in the mail, a new Music Hall MMF-2.3SE, a Schiit Mani phono preamp, and the replacement Stellar GCD! The first GCD I received a week ago, the mode button didn't work on it.
Note the nasty wad of microfiber cloth taped all over the IR sensor on the TV. I need to figure something out for that. That's just horrible looking. The remote for the GCD screws with the TV, and the TV's remote screws with the GCD.
In order to do the swap, I simply placed the new unit on top of the fist one, swapped the connections, then slipped the first one out from the bottom with the help of my daughter.
Before the new GCD arrived, I moved the Roku to the little table to the left and placed the Schiit Mani next to the Bluesound. I then set up the new turntable with the stock cartridge. I was highly underwhelmed by the sound. I barely made it through two albums before deciding to swap in my Ortofon 2M Bronze. Much MUCH better!
I have to say, right out of the box (literally), the Mani is impressive to say the least. Same can be said for the GCD, though with the first one, I could tell things got better after several days of constant use.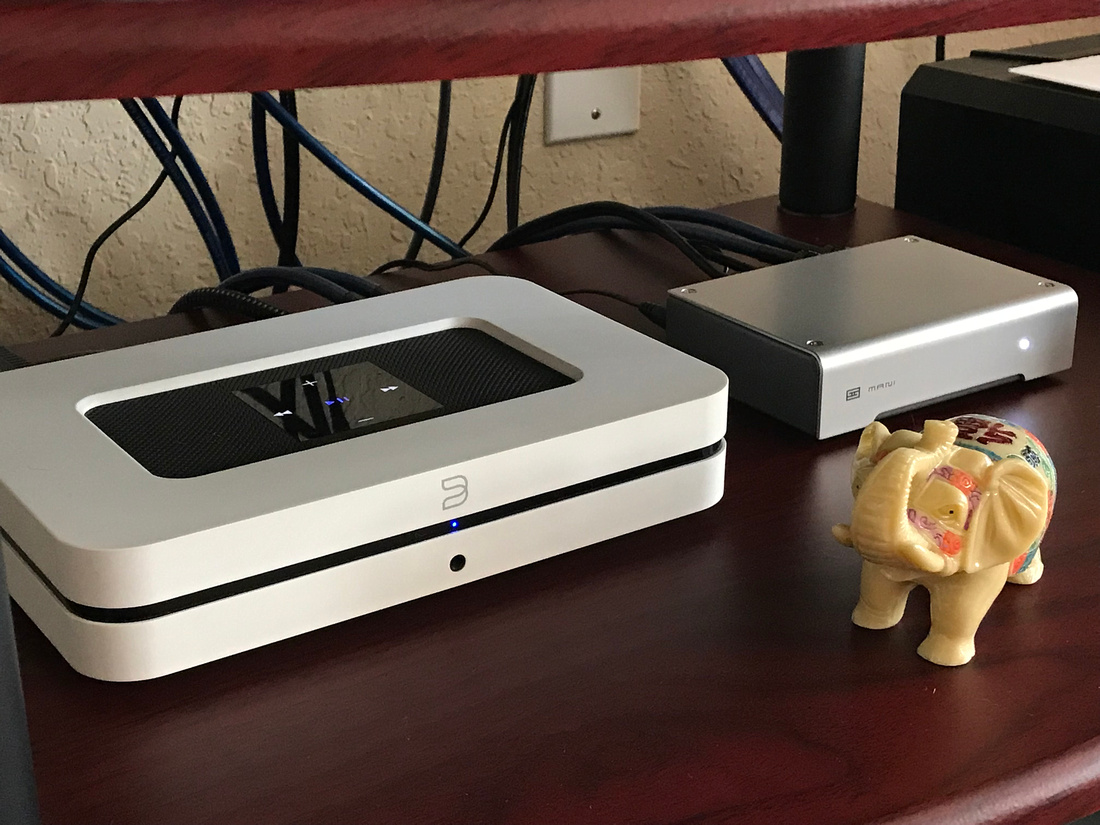 And now, much better with the 2M Bronze...