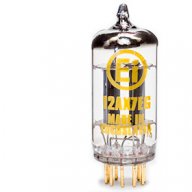 Super Moderator
Staff member
Dec 25, 2011
4,896
101
485
deHavilland UltraVerve 3 Preamplifier
-
http://www.dehavillandhifi.com/UltraVerve-Preamplifier.htm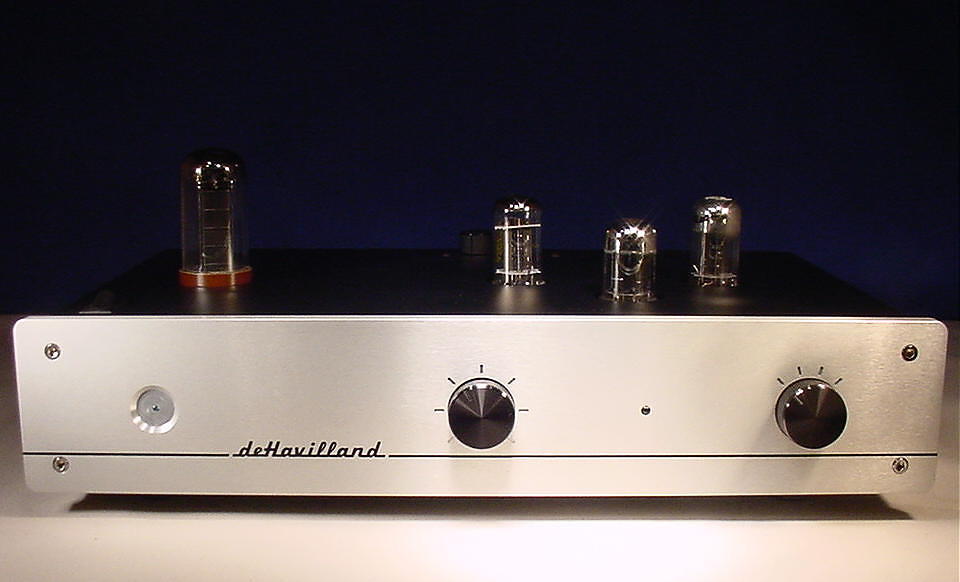 deHavilland Mercury 3 Preamplifier
-
http://www.dehavillandhifi.com/MERCURY_PRE.htm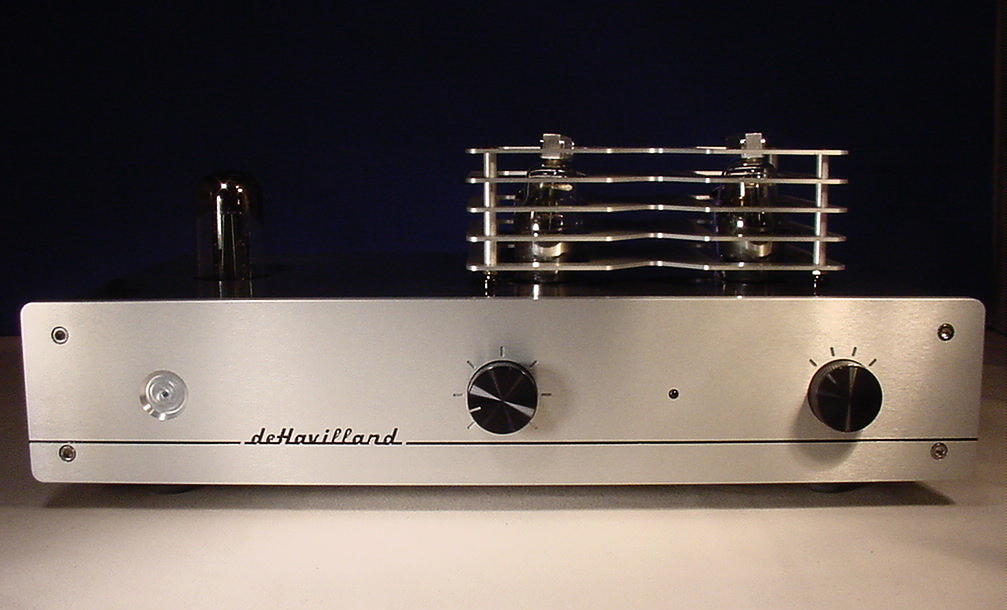 Hello all and good afternoon to you. I hope everyone had a safe night last night and Happy New Year to all. I am currently considering the purchase of one of these two pre-amplifiers. I'd love to keep the Dodd MLP in my rig but there is a very good chance that a repair may not be possible for the long haul. Therefore, I am forced to start looking for a preamplifier to replace something that held an extremely high bar.
Just wondering if any of you on this forum have heard either of these preamplifiers in your or any other rig that you have heard, and what your impressions were. Just as an FYI, here is the rest of my rig...
PS - Richard Grey 400Pro Power Supply to –
CD/SACD - Marantz Reference Series SA-7S1, Nerve Audio PC and Transparent Reference IC's to Pre –
TT - Music Hall MMF-5 w/ Goldring 1012Gx cart, Joe's "The Clamp", isolation footing, the 25th Anniversary Edition Nitty Gritty DS Record Cleaning Machine in Jatoba finish and optional smoked acrylic cover. The "Shark" steam cleaner for additional cleaning effectiveness and superior LP playback performance. Jolida JD9 MarkII tubed phono pre w/ Tung Sol Gold-Pin 12AX7 Tubes, Analysis Plus Power Oval 10 PC and Transparent Reference IC's to Pre–
SERVER - Bluesound Node 2 NAP w/Transparent Gen5 Optical cable to a Musical Fidelity Tri-Vista 21 Tube DAC w/ Transparent Reference IC's to Pre-
PRE - Dodd Audio MLP tubed pre-amplifier with custom wood remote and 4ea. 12AX7Ei Gold-Pins, isolation footings w/ custom cord to separate PS and pre. and from RG 400Pro to PS w/ Transparent Reference IC's to –
AMP - Musical Fidelity AC3r Dual Mono SS amplifier w/ PS Audio Prelude PC, Transparent Music Wave Ultra SC's to –
CROSSOVER - The crosssovers have been removed from the cabinets and were part of a 3 and a half year project from design to finished product. Completely custom. A cabinet enclosure was manufactured from scratch to hold three levels of crossover components. 1st level, the original crossovers that came with the speakers. 2nd level, the tweeter network with all VR3 Abott series upgrades (his top tier line). 3rd level, VR3 Abott series upgrade bass and mid-bass network. This is actually two crossover networks in one enclosure so we can very rapidly change from the original crossovers that came with the speakers to the upgraded crossovers. Custom aircraft aluminum chassis with independently suspended/isolated shelves, powder coated black and spiked w/ custom umbilical cord to speakers with NL4 connections to –
SPEAKERS - Tyler Acoustics Lynbrook Signature Series one piece towers in Ribbon Mahogany. The speakers have been completely disassembled and rebuilt/finished from the ground up, resealed, damping material added, crossovers removed from the cabinet. Also, upgraded wiring, spikes, back plate and NL4 connector/umbilical cord that connects back to the crossover networks.
SUBS - Stereo set of Rythmik 800w Direct Servo sub's, on Target stands that are (normally) spiked w/ AQ King Cobra IC's and MIT "Y" splitter cables coming from the MF AC3r and PS Audio Prelude PC's
As you can see, this hobby has kept me busy over the years to achieve what I currently have sound wise. With the loss of the Dodd MLP, I will need a top notch pre and I was hoping that one of these two might fit the bill. All comments are welcome, good or bad. Thanks in advance if you have read this post up until this point. I do appreciate your time.
Tom