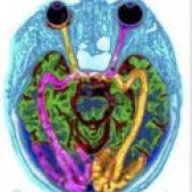 Apr 20, 2010
1,635
707
275
I recently learned of this site "Horn Hangout" run by Sarah Wills, a horn player in the Berlin Philharmonic.
http://sarah-willis.com/horn-hangouts/
She "hangs out" with famous horn players all over the globe. If you like music and musicians you may really like her video blogs. Her interview with Arturo Sandoval is excellent and very entertaining.
http://sarah-willis.com/episodes/arturo-sandoval/
.
Sandoval is a unique talent. Not only did he play the trumpet but also, a French Horn and for the finale, a jazz piece on Oscar Peterson's Bosendorfer that he bought which is now in his living room in Tarzana, CA. His piano playing is amazingly masterful to boot.
I'm looking forward to her interview on Feb 9th of Chris Martin, who is arguably the finest classical trumpet player in the world. Chris was with the Chicago Symphony until last year when he moved to the NY Philharmonic.
Enjoy.