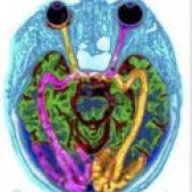 Apr 20, 2010
1,635
707
275
It's been a while since I've gotten a new piece of gear for the big rig. (Actually, a small correction. I received a ZYX Uni II almost a year ago and have yet to put it in the system because the Benz LPS sounds so darned good. I'll get to install it eventually, but right now it's an expensive paper weight.) On the digital side, I play a fair amount of silver discs with the Meitner TX2/DA2 combo but also access a good deal of hi-res material on my NAS server and play some Tidal as well using MacBook Pro/Audirvana /DA2 via a Stealth Select-T USB cable. This combo has served me well for a few years but I knew the time would come to update the Tidal/NAS side of things. I had no great desire to opt for SOA here with its accompanying expense since it seems that nothing is going to change as fast as servers and streaming in the next coming years.

I therefore bought a new Innuous Zenith Mk3 as it had the main ingredients I was hoping for to improve upon the performance I was getting from the MacBook set-up. These were mainly 1) a low noise, regulated linear power supply 2) a 1TB SSD drive so music isn't be played from a spinning dive and 3) direct LAN connection to the ethernet for streaming as opposed to going with wireless. There were also some bonus features that were trickled-down from the highly rated Innuous Statement such as the use of Mundorf caps. Perhaps best of all, the Zenith Mk3 was Roon ready. As much as I love Audirvana, I have anticipated using Roon for quite some time. All told, the Zenith Mk3 hit a sweet spot of price and performance that made it pretty easy to pull the trigger.

Before talking about the Zen Mk3 let's talk about something that I encourage anyone considering a similar purchase to consider, which is namely, your choice of dealer. Who is providing the service for your device? Who's going to answer your questions? Who's doing the set-up and who are you gonna call when you have a problem? Ghostbusters? I don't think so unless it's an internet purchase. Now perhaps you are all more technically competent than I am when it comes to setting up these things. But I was frankly dreading the details of the set-up since I was looking to do something that most people don't care about which is to incorporate my 20 year cultivated iTunes playlists into the new hardware/software that I was buying. So I'll tell you who you're gonna call. Superman. He also goes by the name of Alex Siufy from Alma Music. I met Alex and was highly impressed with him and Alma on my first visit there almost 2 years ago.

Let's make this brief. Alex was incredible. He is not only very skilled at the technical aspects of setting things up, but did so with the confidence and assurance that reduced my anxiety greatly. Alex provided great comfort for what I surely thought would be trip to hell and back for getting the thing to work. After I told Alex I had installed the Roon Core but was unsuccessful in following a start-up guide that is written so that a 10th grader could understand it, he told me to chill and prompted me to install TeamViewer on my laptop. After I did, Alex connected to my laptop remotely to configure my Innuos, set up my Roon, and did what I thought would be impossible which was to import my iTunes playlist (not just the music files) to Roon. And get this- he did it from Italy, while on vacation. In the middle of the night! That folks, is why you should buy stuff like this from a reputable and reliable dealer and not off the back of some truck in an abandoned parking lot. This stuff isn't exactly plug and play. It's actually plug and maybe play. It really takes someone who knows their way around this gear to get it humming. And that's precisely what Alex did expertly.

As far as the sound, there are 2 things that come to mind immediately. The first, is that the sound is without question superior to that from my MacBook/Audirvana set-up. This is as it should be considering the benefits that were elucidated previously. I'm only 10 days in and I'm told full break-in take about 2 weeks, so I'll defer additional comments until that time. But the other thing that grabbed me is a comment I recall Mike L made when he started enjoying the sound from his SGM server. If I'm paraphrasing it accurately, it was that it was now less critical whether he was listening to a digital or analog source as the SGM elevated his digital playback to an enjoyment level that made him simply care less. Not that there wasn't a difference between digital and analog. Not that his digital was better than analog. But the enjoyment factor was now a more level playing field. (Mike will surely correct me if I misrepresented his view). With the Zen MK3, I now understand what he meant in a very tangible way. In fact, the Innuous plus Roon has changed my listening habits significantly.

The phenomenal functionality of the Roon player is a sheer delight. Want to know more about the artist or the album? Push a button. Want album credits? Push a button. Want lyrics? Another button. More of the same artist or genre? Another button. Want more music like the music you just played? Roon Radio is calling and has your name on it. Want to tailor a new playlist to include only 2X DSD? Done. 2XDSD and Classical? Done. 2XDSD, Classical and only left-handed composers? An exaggeration, buy you get the idea. Now take all that and add a significant sonic improvement over MacBook/Audirvana to the point that the medium takes a much clearer backseat to the message (i.e. the music) and it's easy to see why I am mightily impressed with the Innuos Zenith Mk3.
Last edited: