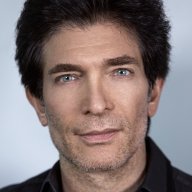 Site Co-Owner, Administrator
Jan 25, 2015
8,673
3,069
780
How does the sound of this streamer/DAC combination device compare to the sound of other streamer.DAC competitors in its price range (MSRP US$1,250)?

The next model up -- the ZEN Mk3 -- appears not to have a built-in DAC.

If I get talked into a separate streamer and separate DAC -- which of course makes sense because then I can upgrade each component iteratively -- is the high sound quality value per dollar proposition the Zen Mk3 because it has a built-in linear power supply?

And what about the sound quality improvement going up to the Zenith Mk3 at US$4,250?

What other streamers (or servers -- I say now that I am never going to download anything so I do not need a hard drive, but who knows what I may want to do in the future?) should I consider in the US$3,000 to $4,000 price range?

For example, how does the sound of the Innuos Zenith Mk3 compare to the sound of the Aurender N10?

Thank you!
Last edited: