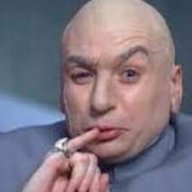 Site Founder, Site Owner, Administrator
Mar 31, 2010
43,842
16,398
6,105
Having loved Silver Linings Playbook and American Hustle needless to say I am a huge fan of David O. Russell directorial skills as well as his usual ensemble cast (especially Jennifer Lawrence). The trailer to Joy has been seen for the past several months and for me it seemed like a no brainer. We waited in a huge line late yesterday evening and watched it in a full house. Same cast of characters however the magic and charm was gone. Folks this was just an ordinary movie with a best a 3/5 star rating. The film was just meh. As my wife and daughter said, it is one of those movies that you only see once. Gone was the charm between Jennifer Lawrence and Bradley Cooper or between Jennifer Lawrence and Robert DeNiro.
The fim is once again another biopic loosely based on the story of Joy Annie Mumolo's original script featuring the story of the Miracle Mop was based upon a real person: Joy Mangano, an Italian-American inventor and entrepreneur known for inventions such as the self-wringing Miracle Mop and Huggable Hangers. She is the President of Ingenious Designs, and appears regularly on US television shopping channel HSN. A graduate of Pace University, Mangano holds more than 100 patents for her inventions. When David O. Russell came onto the project, he added much more supporting characters and interwove Mangano's original biography with stories of other women daring to change their lives so much that only the basic plot outline still resembles Mangano's story (from working mother to business woman). Therefore, despite earlier reports about the film, this is not a biographical film about Mangano. Furthermore, Russell even admitted he was in no hurry to meet Mangano in real-life during the filming process, because he wanted to make the movie his own way, only speaking to her on the phone. Also, Joy's last name in the film is never given, the Miracle Mop remains unnamed in the film and movie Joy is not from Mangano's native Smithtown, on the North Shore of Long Island, New York.
A story of a family across four generations, centered on the girl who becomes the woman who founds a business dynasty and becomes a matriarch in her own right. Facing betrayal, treachery, the loss of innocence and the scars of love, Joy becomes a true boss of family and enterprise in a world of unforgiving commerce. Allies become adversaries and adversaries become allies, both inside and outside the family, as Joy's inner life and fierce imagination carry her through the storm she faces.
Simply put, this is one for rental (if that) but Jennifer Lawrence plays a great part but that's about all. There is nothing endearing about this movie. Even Isabella Rossellini looks like an old lady now
Just over 2 hours long but seemed twice that