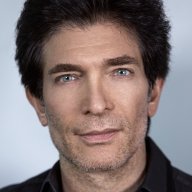 Site Co-Owner, Administrator
Jan 25, 2015
12,178
8,171
1,565
The Lampizator Baltic 4 has just been released! It is now in production!
From Lampizator:
Baltic 4 DAC
- an evolution of a revolutionary DAC
MAIN HIGHLIGHTS
Every unit is SE and Balanced at the same time, no need to configure the unit as balanced
True balanced topology with four channels - one per each phase of stereo sound.
Our newest 2022 engine ELEVEN also with DSD512 on board as standard provides the conversion. Baltic will be the cheapest DAC in our lineup to have the Eleven, as it was primarily designed as a Golden Gate DAC engine successor.
True Copper output capacitors - same as in the Pacific and Golden Gate.
SPECIFICATIONS
PCM 760 kHz, DSD x512, fully balanced from input to output (SPDIF is limited to 192kHz)
Output impedance 300 ohm per phase
Output level: 3 Vpp
Operating systems: USB input is compatible with Windows, Linux and MAC
Tube Compliment: 2 pieces of 12BH7, 2 pieces of 6SN7-BE. (or CV181-T or 6H8C or 6SN7GT)
one rectifier DHD : 5U4G or 274B or 5C3S or 5Y3 or GZ37 or 5R4WGB
Standard front panel is : Powdercoat Structural Matte Black, also available Sahara Silver, Anodized
Black, Anodized Alu Silver
Extra cost: custom-fit flight case, Copper top
Baltic 4 VS Baltic 3 - What's new?
Visually - from the outside, the biggest change is in the volume control / preamp variant. It has a new resistor ladder, resistor-switching microprocessor, software and display from the Pacific DAC.
Especially the OLED display with 10x bigger window looks great and the volume control also sounds great due to our new impedance scheme and matching.
Another big change is in the analog section where big and bold 12BH7 dual triode replaced ECC82 as output driver.
In digital section - not only the whole circuit is replaced by our fabulous Engine Eleven, but also power supply and mains transformer is changed for the benefit of Engine Eleven's pure sound.
Function-wise we got one more input - and that in turn allows us to offer 4 inputs - namely USB,
AES/EBU, S/PDIF and TOSLINK - all one ever needs without need of customer choosing 3 out of
4. Consequently, since we give all inputs already, this selection has been removed from the website DAC configurator.
Smaller internal changes are among others: better grounding, better noise suppression, better
voltage regulation, better operating points of tubes, better volume matching, better muting circuits
and colder devices throughout.
Contact:
Fred Ainsley
Lampizator North America
(631) 813-8992
LampizatorNA@gmail.com
LampizatOr represents one of the finest values in high-end audio. We provide custom, handmade vacuum tube hi-fi equipment to audiophiles and music lovers across the globe. - We manufacture, DACs, Amps, Preamps, transports and accessories.
www.lampizator.com