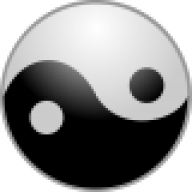 Jul 18, 2014
2,468
2,425
470
Tonight there was a live program on our television on the current coral spawning.

This weekend live coral spawning is happening in Australia. A local marine ecologist and a leader in understanding coral ecology is attempting IVF for coral reproduction.

Coral bleaching and the death of our reefs is one of the greatest challenges in history to marine ecology. Spawning started here tonight and it's made live television for the first time ever.

At last celebrating ecology and life displaces less important television. There is a deep sense of genuine awe at our seeing live the reef spawn and coral renew itself. We have our first people also included telling us the original story of marine creation here.

It is phenomenal to see ecology being venerated. We are a very new culture I believe. 2020 has been the great realignment and when we see the most essential parts of our ecology at risk of disappearance the very real value of life itself becomes more clear. After a tough year now seeing life fighting to renew itself is just inspirational.

OMG the vision is amazing, it's being triggered by the moon... the sea is full of new life.

We've had three major bleachings of the reef even in just the last 5 years (which has never happened before) and over 50 per cent of the reef has died since 1990. This is the breeding ground of our marine environment and the failure of fish stocks is imminent. We have a 1.2 degree c mean ocean surface temperature rise since pre-industrial records and the bleaching and failure of reefs at just 1 c degree rise was part of the United Nations intergovernmental panel on climate change projections from the 2007 IPCC report. Extreme wildfire risk was also part of projections on a 1 degree c rise as well.
Last edited: