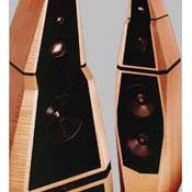 May 9, 2015
1,342
2,034
380
During the last month my main Cartridge in use was the
- Soundsmith "The Voice"
After a comparison of some other cartridges in this price range, finally "The Voice" played mostly, so I sold the other carts of the comparison, which I described in this thread:
https://www.whatsbestforum.com/thre...9-tt-ortofon-windfeld-ti-air-tight-pc1.28733/
Peter Ledermann has grouped his cartridges in low, medium and high output versions, you can have his carts in low, medium and even high compliance version, for some of them even different diamond versions can be specified. On top of all, he offers Strain Gauge based Cartridges (which will be not part of this thread)
The Voice is a high output cart with high compliance for light o medium weight tonearms and MM Phonostages.
As most of my tonearms are in the heavy range, I decided to find a matching Soundsmith Cartridge.
During last years Munich high end fair I discovered, that Peter has updated the most carts of his portfolio, presenting them in a new chassis, which can be resonance optimized.
In combination with his different material/weight selection of headshell screws an optimization to the individual tonearm is possible. The new chassis can also be Azimuth adjusted
I would say, that the new housing is very nice for all customers using fixed headshell tonearms (like Kuzma, SME V, Frank Schroeder, Rega and so on).
Some of this tonearms do have no Azimuth correction, so good for them.
Resonance optimization has an immediate effect on performance,
as all of my tonearm have exchangeable headshells and I am using Azimuth adjustable wood or titan or magnesium headshells in different weights,
I believe, even the former versions of the Soundsmith carts will fit my needs.
With every model change some distributors like to update their stock, so I had the chance to buy the "last years" versions for a fair price, so I selected out of the Soundsmith range the following:
- Soundsmith Paua
(low compliance , low output, low VTF, impedance 1kohm or higher)
- Soundsmith Hyperion OCL
(low compliance, low output, standard VTF, impedance 400ohm or higher)
- Soundsmith Hyperion OCL Signature Version
(very rare)
(low compliance, low output, standard VTF, impedance 400ohm or higher)
The cartridges arrived last week, so I started to fit them and to compare them.
My Boulder 2008 has 5 phonocards and I do have a selection of resistors to choose the "best" values.
For the start I switched all of the inputs to 47kohm and the matching gain, than I played just some hours music to get them burned it a little.
Finetuning is more easy after having done this
I will write about the fine-tuning and my listening pleasure later the weekend.