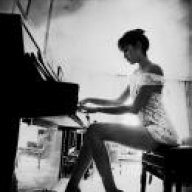 Feb 8, 2011
21,406
484
83
If I was a hiend audio dealer I would put one of those on the front wall behind the speakers and the audio gear.
One because it has a "painting" mode, a chameleon mode imitating the wall.
Two because QLED doesn't burn-in.
Three because 82" is a nice size.
Four because when listening to hiend audio systems the sweet spot is in the middle.
Five because 8K is the latest and greatest and bestest HDR (technology).
I would use it as an advantage to attract and sell more hiend audio gear.
It's a positive. I see no negative. It looks 2020.