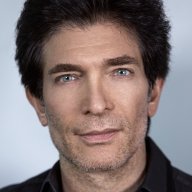 Site Co-Owner, Administrator
Jan 24, 2015
14,357
11,084
2,665
Solace (2016) starring Anthony Hopkins, Jeffrey Dean Morgan and Abbie Cornish.

Has anyone seen this movie? What did you think of it?

I thought this movie — Solace — was engaging and powerful and thought-provoking. After I watched the movie I checked the reviews, and it's considered a terrible movie.

This happens pretty frequently: I will think a movie is great, and then it turns out that professional movie reviewers totally panned it. I have to accept that I am a poor judge of movies. I think I'm just too gullible, and too easily lead along by a plot.