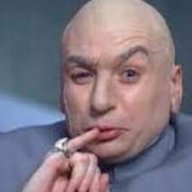 Site Founder, Site Owner, Administrator
Mar 31, 2010
44,582
17,233
6,605
I have to preface my review by an opening statement that I am a huge Taylor Sheridan fan. I have watched every series he has written and directed and they remain as some of my very favorite TV series. Yellowstone converted me, 1883 was probably the Best miniseries Ive ever seen and 1923 season one was superb. Mayor of Kingstown also superb, Tulsa King superb.!1966 is apparently going to star Matthew McConaughey. Whether the final few episodes ever come to fruition remains a mystery. I understand there are issue doing season 2 of 1923.
So along comes Taylor Sheridan with season one of his next series Special Ops: Lioness. Season 1 finished this evening after episode 8. There is talk already that a season 2 was being considered. My wife and I watched the entire season and what a dud. In the great scheme of things on a scale of 1-5, this was a very strong 2
. Nicole Kidman who, as always, was an executive producer of the show was a dud and overplayed her role. Zoe Saldane also an Executive producer was so-so
This is streaming through Paramount plus but if you have Apple+ TV you can subscribe that way
They say that Lioness can have new stories and new seasons depending on how the Yellowstone series all go.