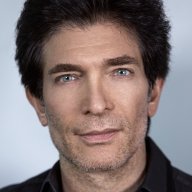 Site Co-Owner, Administrator
Jan 25, 2015
12,284
8,276
1,565
While I was visiting my wife in Tokyo Jack D invited us to visit him in Manila, Philippines, just four hours away from Tokyo.
I enjoyed making Jack's acquaintance on WBF, and I was very curious to meet him in person and to see his legendary, state-of-the-art listening room and hear his Lamm-driven Von Schweikert Audio VR-11SE Mk. II speakers. So with a little pushing from my spontaneous wife, off we went!
Jack suggested we stay at the Edsa Shangri-La Hotel, which is near Jack's house. The Shangri-La was luxurious and beautiful. We loved the myriad cuisines of the elaborate breakfast and the dinner buffets. (All-you-can-eat buffets make no money on me!)
We were sad to leave that buffet and to have to return to what is for us a difficult food situation in Tokyo. Tokyo is mostly about meat and fish, which is problematic for my vegetarian wife. I like fish, but only of the non-exotic variety. I am cautious about eating raw fish, and it is a big challenge to find simple grilled tuna or pan-seared salmon on a menu. We have been living at the local Italian restaurant in Harajuku.
With Jack handling the overall acoustical approach and creative design aspects, Jack's audio company can field a team of acoustic, design, lighting and construction experts to achieve clients' listening room objectives. Jack's listening room is a showcase for this expertise.
Jack's listening room is the best-sounding, as well as the most elaborate, listening room I have ever encountered, whether at an audiophile's home or at a dealer's showroom. The room is quiet, but not at all over-damped. Quiet speech in the room is easily and clearly heard, even at a distance. The intelligibility of the room is startling. Jack is a professional acoustician, and the room simply is amazing.
The VR-11SE Mk. II is an extremely tall and very impressive one column speaker system. It is similar in many ways to the Rockport Arrakis. Both use an M-T-M, D'Appolito array, with mid-bass drivers and a pair of 15" woofers, in a heroically constructed cabinet weighing about 900 pounds.
The Arrakis' 15" woofers are passive and side-firing; the VR-11's 15" woofers are self-powered and rear-firing. Both speakers consist of three large, heavy modules stacked vertically.
The Arrakis has no crossover or level adjustments for the drivers; the VR-11 has crossover frequency, level, phase and 25 Hz boost controls on each active woofer module, and separate level controls for the tweeters, the front-firing ribbon super-tweeter and the rear-firing ribbon super-tweeter. The VR-11 should be able to be adjusted to work great in any room of a reasonable size for such a large speaker.
Jack, like me, is a traditional analog guy. He was excited to play for me his TechDAS Air Force One with Graham Phantom Elite tonearm and TechDAS cartridge. Jack uses the ultra-flexible and adjustable EMT phono preamp. You can be assured I was excited by the prospect of hearing Jack's system playing vinyl!
Alas, it was not to be. The morning of our visit the air pump on the Air Force One conked out. I was heartbroken! My wife, who has become accustomed to the realism and emotional involvement of analog, also was disappointed. So we listened to a few CDs.
I cannot say that, even with digital playback by Jack's CH Precision stack, it did not sound like we were listening to CDs. As amazing as the room and the system are, it did sound like we were listening to CDs. But the excellence, the capabilities and the grandeur of both the speakers and the room were clearly evident, even with CDs.
We listened, among other things, to James Taylor, U2's
Joshua Tree
, Sarah McLachlan, Enya and deep house re-mixes. As you probably can imagine the VR-11s can rock!
The VR-11 confirmed my view that height matters. The height of the Arrakis, the Genesis 1.1., the Pendragon and the VR-11 allows them to project a scale and a grandeur which I do not hear from speakers half their height or less. This scale, for me, contributes to believability.
The Arrakis and the VR-11 present a fascinating contrast. Clearly each is a state-of-the-art, statement product by one of the top speaker designers in the world.
In different rooms and with totally different systems it is hard to be certain about sonic differences. I think the Arrakis is a slightly warmer-sounding speaker with a richer balance in the lower midrange/upper bass range. Putting the same point a different way, I think the Arrakis is a little bit darker-sounding than the VR-11. (I
love
the tonal balance of the Arrakis (and of the Altair II).) I think the VR-11 is more neutral and slightly faster-sounding than the Arrakis. Jack agrees with these observations. (Of course the VR-11 is so adjustable that by raising the crossover point of the 15" woofers one can make the lower midrange/upper bass range richer-sounding.).
This may be as close a comparison of these two speakers as anyone will ever get. No one will ever have a pair of Arrakis in the same room with a pair of VR-11s for a direct, side-by-side comparison.
I am used to MartinLogan electrostatic speakers which, in my view, simply do not work off-axis. Many speaker companies, especially manufacturers of dynamic driver designs, claim that their speakers sound good off-axis. I think dynamic driver designs sound better off axis than do MartinLogans, but I never thought anything sounds good off-axis.
Well, the VR-11s, in Jack's room, sound very good off-axis. With music playing, as you sit in different areas at the back of the room, it sounds like you are changing seats in a nightclub. This is not hyperbole. Somehow the system maintains a believable sonic perspective, even as you move around. I have never experienced this before. This off-axis believability was not achieved at the expense of center image focus. The system creates a fairly clearly-delinated image of a solo vocalist.
Jack's room is so well-designed and balanced, and the speakers create such a coherent sound field, that he showed us how, by standing between the speakers and facing the rear wall of the room, it sounds like the music is projecting from a sound-stage in front of you, coming from the rear of the room! I have never heard that trick before! Jack explained that the extremely coherent sound field generated by the VR-11 is due to unique circuit topologies, including circuits parallel to the cross-overs but outside the signal path which act as delay lines to complement mechanical time alignment with electrical time alignment.
When the serious listening is finished the room can be configured for entertainment mode, with a full bar towards the back of the room and a laser-light system for dancing to deep house music!
After spending an entire afternoon and early-evening listening to music I asked my wife what she thought of Jack's listening room. She said: "I love it! I want to live there!"
Jack was the perfect host. My wife and I are grateful to Jack for a wonderful time and for an amazing listening session we will never forget! We look forward to reciprocating his hospitality in Los Angeles!
Last edited: