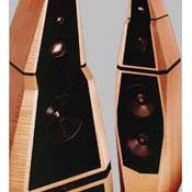 May 9, 2015
1,384
2,208
480
Japanese Tonearms do attract me, so I love to listen to music with my Ikeda, Fidelity Research, Micro Seiki and SAEC Tonearms.
All of them were very innovative in the year of launch, so even after 25 to 35 years of age , they prove their quality against the current competition from Kuzma, SME, Clearaudio, Brinkmann and many others.
Only some very expensive tonearm constructions (mainly European) from the last years might beat them.
So I started to investigate, if there are any new and innovative tonearm concepts available.
The first one I found, which also has some popularity , is the Thales arm (which I might try in the near future), but again not from Japan.
...and, which for me is a must as well, I do love interchangeable headshells (SME standard) , as I love to change carts....
As I became aware about the VIV Laboratory Rigid Float Tonearm, I was very happy, as this Tonearm is so radical in thinking.
Here I can see the innovation, which may become a classic in 25 to 35 years....
One standard character on Japanese tonearms is, they mostly do not follow the classical Baerwald or similar geometry. Very often the arms only have one 0 point on the inner side , the geometrical outer 0 point is outside if the record itself.
Having spoken to some old japanese, very familiar with SAEC and Fidelity Research, they even recommended to move the Cart 1mm in both directions around the inner 0 point to improve the sound. They said, that the best position in the headshell (resonance wise) might have a bigger effect on sound, that the position as such.
My personal experience confirms that!
From there the next step was obvious , the Rigid Float is a straight Arm, no angle at all. So no! Antiskating, but tangential tracking error above to 17 degree, on top ist has a SME headshell connector. Consequently the VIV Lab headshell "Nelson Hold" is 100% resonance optimized with a third screw to manage the cartridge chassis resonances.
The next innovational step is, that VIV Lab says, that the tonearm manufacturer individual tonearm base has an effect on sound as well, so they developed the Rigid Float as Turntable armbase independent with a 2kg metal base as part of the construction. So you can allocate the Rigid Float just on your turntable (needs a 45mm radius place) on aside your turntable)
The VIV Lab tonearm is available in 7, 9 and 13' length .
The market price for the Rigid Float starts around 3500,- eur
A Aluminium and a Carbon Arm are available, Carbon Version start at around 6000,-eur
So I ordered the 9' aluminium Version of the VIV Lab Rigid Float to be combined with my Micro Seiki turntable.
My first impressions will follow soon.
http://ds-exports.biz/rigid-float-tone-arm/
http://ds-exports.biz/nelson-hold-headshell/
http://www.theaudiobeat.com/blog/viv_labs.htm
https://theaudiophileman.com/rigid-float-tonearm-viv-labs/