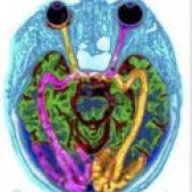 Apr 20, 2010
2,128
1,742
670
This quote is from the link you provided.

"At Roon Labs, we aren't willing to sacrifice user experience or functionality at the altar of sound quality--we are determined to provide both at once."

They then go on to explain how to set up and accomplish that using their software. I didn't find anything in that link about Roon admitting something about poorer sound quality In exchange for more features.
Daverich
It wasn't the Roon folks who ever mentioned anything about poorer sound quality in exchange for features, but rather many users, particularly those with good resolving systems who seem to agree that Roon's SQ deteriorated somewhat upon the release of v 1.7 of their software in early/mid 2020. As I recall, I was the first to post this observation on the Roon website on their blog. This was welcomed with all the enthusiasm of Nancy Pelosi and AOC attending a Trump rally or Xi Jinping attending a Freedom March in Hong Kong. Verbal bullets were flying for days. Needless to say, I got the heck off of that site quickly!