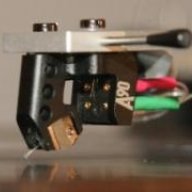 VIP/Donor & WBF Founding Member
I recently had an email conversation with Serguei Timachev from Stealth Audio who provided a cogent (at least for me) explanation of why USB cables can and do sound different. Thought I'd share it below. Interesting info.

"The common (incompetent) logic AGAINST ANY premium USB cables usually is that in digital signal transmission the data errors get corrected (and the incomplete or distorted data packets get re-sent). For some reason folks do not know (or do not realize) that music is being transmitted as a STREAM, without any correction, and thus gets distorted (more or less) in a similar fashion as analog signals.

On top of that, a lot of people do not know that S/PDIF protocol for digital audio is, in fact, an ANALOG protocol: digital signal, consisting of "ones" and "zeros" gets converted into a corresponding analog signal, then this ANALOG signal gets transmitted via a "digital" transmission line (75 Ohms characteristic impedance at BOTH ends), and then the receiver chip once again converts this analog signal into digital. Any distortion of this analog signal CHANGES "ones" and "zeros" in the received signal, after the second conversion at the receiver. I.E. the received "ones" and "zeros" digital signal after the S/PDIF transmission is NOT exactly the same as the signal that has been sent. And THIS IS why digital cables do make a sonic difference."
Tell him, Nonsense. He needs to look at jitter and/or noise. Only under extremely poor conditions will there be data loss.