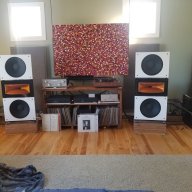 Feb 4, 2019
2,028
1,498
260
I think lot of people have a misconception about grounding. They seem to think you add ground rods and that is grounding. What they don't recognize is grounding is a system. You have to get the ground from a receptacle to earth. And what is earth. Technically earth is also the utility neutral. If you walk the power lines at your house, you will see a transformer serves about 7 to 10 houses. Then the phase power wires are cut and tapes on the ends and hanging in the air. You will also notice the neutral/ground remains intact. They never break it. At every transformer you will see a solid copper #4 from the neutral/ground/transformer can to a rod at the base of the pole. In essence, all the rods in the entire utility distribution create a massive ground plane that is 0 ohms. Or very close. My clamp on resistance tester is designed around this. It injects a signal and in one direction knows the resistance is 0. That is the utility. In the other direction is the consumers ground and a math formula calculates what of that signal is getting into the earth in that direction.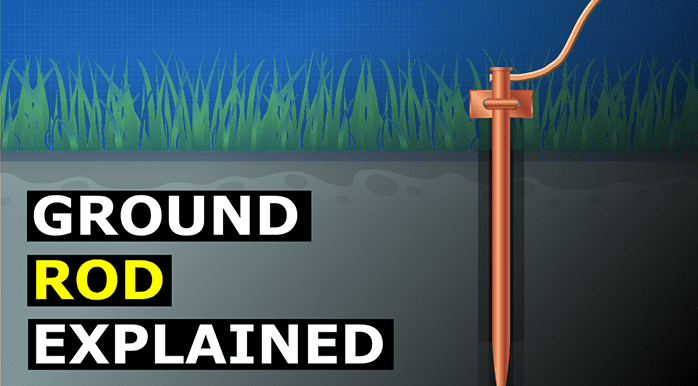 So, back to you home. Your cold water pipe or Ufer is important for a number of reasons. But more important is how the connected wiring, the system wiring, from the receptacle gets back to where your cold water pipe and the utility ground are bonded. That is the magic. I had a customer with a very solid system ground from his receptacle to the utility, accidently break his house earth ground wire. And he heard no difference. I surmise the reason is the system is still seeing a very good 0 ohm ground in the utility system. I would not advise doing this as you're much less protected from surges and lightening anomalies. But your electrical distribution is still grounded.
I bring it up as I see people possibly hearing anomalies or not feeling they are at peak performance, and they think improving their grounding will help. Well, I agree, improving your grounding will help, but its not necessarily about adding grounds. Its more about assessing how your connected to your grounds.
To add a little bit of confusion to the equation, some grounds are better than other grounds at certain jobs. Rods, Ufer, Plates, Pipes, they react to voltage/ampacity/ frequency in different ways. Lightening, utility surges, motor induced surges and RF might shunt better to particular types of grounds. If you put a true lightening arresting system on a building, if the conducting wire from the antenna to earth turns parallel to earth for more than a few feet, or turn up, even slightly, the bolt will leave the wire and keep heading down through a different path. It will leave the wire. The wire is more a suggestion for the lightening. Its a set of sign post. But it is not the road. That lighting is going to go where it wants if it decides too. Its very unpredictable. I have been told RF acts a little like lightening. If you have a long run, parallel to earth or goes up and down and all over, you might pick up more noise than you shed.
Anyhow, its something I see people struggling with. And they may be getting misinformation on how to address it. Thanks for listening.
Last edited by a moderator: