There seems to be a new wave of new integrated amplifiers employing Class D amp modules : Primare, Marantz, Technic ...etc.
The smaller amp section makes space for network connectivity, dac, phonoamp ...etc.
May not be a bad idea, when Class D amp technology has evolved and improved for so many years.
Here are several such int amps which look well-deaigned and well-built :
Primare Prisma Series
https://www.primare.net/products/i35-prisma-modular-integrated-amplifier-and-network-player/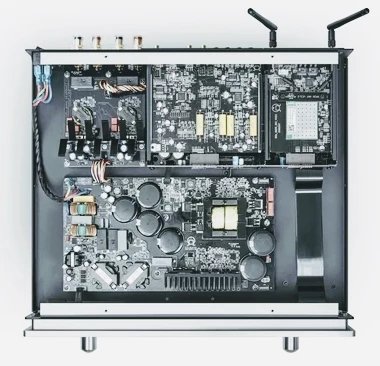 Marantz new Model 30
https://www.stereonet.co.uk/news/marantz-model-30-and-sacd-30n-unveiled
Technics Ref Class SU-R1000 gallium nitride int amp
https://parttimeaudiophile.com/2020/09/03/technics-su-r1000-integrated-amplifier/amp/
Hope that I can listen to them in the near future.
Last edited: