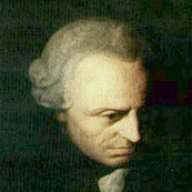 Mar 4, 2014
2,218
1,829
460
Perhaps a system's localization and spatial attributes might offer a "substitute" for actually seeing the performance.
I enjoy watching musicians perform and enjoy their music but cannot watch while hearing my stereo. From an analytic perspective my experiment(?) is to close my eyes both in the listening room and at the live event.
Considering your post I feel we must carefully separate what is meant by 3D and by projection in stereo imaging and in a live event. For example, I was not assuming that projection means forward of its place of origin.
Okay - I was accepting
@DSkip
's use of the terms and wondering about their application in both instances.
Some systems create a flat plane for the music.
Some systems create a curved plane.
Some create depth which gives it a flat plane with music that happens behind 'main stage' - a box of sound if you will.
Some create a semicircle in front of the listener.
Some create a full circle around the listener.
Some create a full circle around the listener and fill in that space with images.
I agree that moving toward the bottom of your list, for me anyway, is much more likely with certain electronic music - going as far back as Kraftwerk (my start with the genre.). And with electronic music the effect can be pretty cool. If that is a primary listening pursuit, then enhancing one's system to achieve it could be a goal.