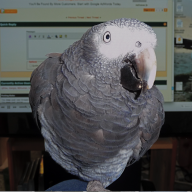 Apr 20, 2010
2,599
349
260
Agree, the 26 type tube is a wonderful tube. In this case the preamplifier driving the 26 gain stage in the amplifier is a custom 01A/26 switchable, configured for 01A during these sessions. This particular amplification/gain chain of 01A ==> 26==> 801A/VT-62 is a very special combination indeed.

The ribbon super-tweeters were not active in these sessions. They are driven by a pair of Mark Levinson ML-2's 25 Watt Class A monoblocks but have not been used. What you are hearing is the Wisdom Audio Adrenaline Rush's 75" ribbon driver with help from a Cello Audio Palette MIV and Wisdom's own "Brain" processor, last version with the remote controlled relay banks.
Thank you for the explanation. Looks dreamy.
I have two 26 based gain preamps and a bunch of 26 tubes in the tube closet. I haven't used them lately, but they're great sounding.