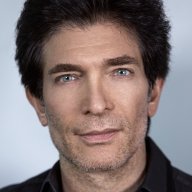 Site Co-Owner, Administrator
Jan 24, 2015
15,209
12,015
2,665
After we re-occupied our house it has been fun to settle in and enjoy the place. As one uses features day-to-day one reflects on how things could be slightly improved or made just a little bit more convenient.
The original house never had a coat closet. During the repairs I discovered a cavity in the drywall near the front door which could be scooped out for a shallow coat closet. The new coat closet is small, but totally fine. After looking at it for a few weeks I realized that there is no light in this little closet.
It is way too late to rip up drywall and install power for a hard-wired light. This situation calls for a battery-powered light which turns on when it detects motion when the closet door is opened and turns off by itself.
I ordered four different battery-powered, motion-sensitive lights on Amazon.com. Three of them were junk; they literally did not work for one reason or another. Either the light would not go on no matter what, or the motion-detection function was completely missing in action or otherwise not working as advertised.
But one product -- EShine -- seems to be of high quality and works very well! It works exactly as advertised. This particular brand makes 24", 17" and 10" models. I would have preferred it to be powered by AA batteries, but this model is USB-rechargeable. The 17" model fit in the coat closet like it was a custom installation.
It can be manually turned on or turned off. There are three brightness levels. Once activated it stays on for about 20 seconds. The light bar attaches magnetically to many metal surfaces, and it comes with a self-adhesive metal strip as well.
With one successful light installation behind me I now feel like the proverbial hammer holder:
When all you have is a hammer, everything looks like a nail.
Now I go all over the house . . . "Gee, wouldn't it be nice to have a light up there, under there, over there, in the back, in the front, under the counter, above the shelf . . ."
The 10" model would be great for mounting in the top front area of record storage boxes so it is easy to see the spines of the record jackets. You walk over to your record storage cabinet and the lights go on and off by themselves.
Last edited: