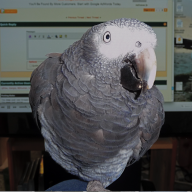 Apr 20, 2010
2,362
136
63
Carl, your WAF needs a bit more work, lol.
Being a slobbo-phile has it's advantages. I don't like too much heavy stuff, so the Epsilons are 80 pounds apiece, and the added BG ribbons are about 40 pounds apiece and pop right on and off, and self center with the magnets on the Epsilon. With all the six surrounds and four subwoofers, it is a modular system.
I have an eccentric and mad scientist system, anyway, so this is another coup for eccentricity (and yes, my wife thought it was crazy AND strange looking, that is par for the course. I was a WAF flunk out decades ago).
So far, though, it has just added to the already awsome-ness.