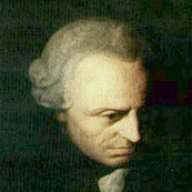 Mar 4, 2014
2,831
2,674
600
Talk about the use and merit of panzerholz in audio systems broke out in bonzo75's
thread
about user Tango and his system. Part of that was about the Taiko Audio Daiza product and partly about panzerholz in audio generally. An energetic discussion ensued. The Daiza product has at least two informational / advocacy threads.
Rather than swerve bonzo's thread (and others) further, this thread is offered. It is not meant to be focused solely on a specific audio product. Discussion of all panzerholz uses, products, and merit are welcome here as well as discussion about the merits or demerits of panzerholz itself.
Moderators may copy messages here from the thread mentioned above (or not). Panzerholz seems to be a topic of interest. Little was resolved earlier.
--------------------------------------------------------------------------------------------------
In case there is a pause in further discussion, here is some reading material:
Panzerholz® A DIN 7707-compliant hardened panel material made of a combination of phenolic resin and hardwood with a hardened structure.
(DIN 7707 is apparently a set of standards for resin impregnated and compressed laminated wood.)
Panzerholz Is apparently a registered product name of Delignit, an off-shoot of Blomberger Holzindustrie GmbH in Blomberg Germany. cf.
here and
here.
PDF Datasheet
here -
only available in German.
Panzerholz
- there is no English language Wikipedia entry; this one is in German.
The Virtues of Panzerholz
- An Investigation into the Acoustical Properties of Aluminum and Panzerholz
- this is by Louis Motek of LessLoss, an innovative audio manufacturer in Lithuania; the company is an avid user of panzerholz for several years now.
Plugging the terms "What is panzerholz?" into a search engine yields little information about the product itself, but lots of references to various audio forum pages, much of those related to tt plinths and speakers.
Anything you sit a component on will change how the component sounds in some way. Shoud you put your components on a piece of panzerholz?